Contoocook Valley School District
"Read Across America Day" at PES

ConVal's National Honor Society students visited PES classrooms in celebration of "Read Across America Day" to inspire young students to be passionate about reading. Students read stories and engaged in various activities with each elementary classroom.

Community Forum On Budget

During the community forum on the ConVal School District budget, superintendent Dr. Kimberly Rizzo Saunders and school board members Katherine Heck and Alan Edelkind answer audience questions.

Rock, Paper, Scissors

At an All-School Meeting on Friday before Winter break, Ms. Petrone's 3rd grade class performed The Legend of Rock, Paper, Scissors, a book by Drew Daywalt, after students played a game of Rock, Paper, Scissors with their neighbor.

NHDI Performance At AES

Due to a snowstorm and no school, the NHDI Performance for AES families was held during the day on Friday before Winter break. Each grade level (3 & 4 combined) performed a dance, and then the entire school performed together as well.

Presidents Day Presentations

In celebration of Presidents Day, Temple Elementary School 3rd and 4th graders presented their social studies reports on influential Americans to their families.

Middle Schools Students Attend ConVal Career Fair

8th grade students from GBS and SMS attended a Career Fair at Conval High School. There were more than 20 community partners who represented six career clusters. Students had a "Career Passport" that they needed to complete by visiting at least three specific employers.
array(3) {
  [0]=>
  int(5980)
  [1]=>
  int(5985)
  [2]=>
  int(6006)
}

WP_Query Object
(
    [query] => 
    [query_vars] => Array
        (
        )

    [tax_query] => 
    [meta_query] => 
    [date_query] => 
    [queried_object] => 
    [queried_object_id] => 
    [request] => 
    [posts] => Array
        (
            [0] => WP_Post Object
                (
                    [ID] => 3450
                    [post_author] => 200
                    [post_date] => 2023-03-23 10:29:19
                    [post_date_gmt] => 2023-03-23 14:29:19
                    [post_content] => 


As students arrived to class, they had to enter the room as if they were arriving at the airport  for a flight to Europe today. Students are going through security checkpoints and receiving their Boarding Passes.



                    [post_title] => Mrs. Beaumont's Virtual Field Trip to Europe
                    [post_excerpt] => 
                    [post_status] => publish
                    [comment_status] => closed
                    [ping_status] => open
                    [post_password] => 
                    [post_name] => mrs-beaumonts-virtual-field-trip-to-europe
                    [to_ping] => 
                    [pinged] => 
                    [post_modified] => 2023-03-23 10:30:00
                    [post_modified_gmt] => 2023-03-23 14:30:00
                    [post_content_filtered] => 
                    [post_parent] => 0
                    [guid] => https://aes.convalsd.net/?p=3450
                    [menu_order] => 0
                    [post_type] => post
                    [post_mime_type] => 
                    [comment_count] => 0
                    [filter] => raw
                    [qms_post_link] => https://aes.convalsd.net/2023/03/23/mrs-beaumonts-virtual-field-trip-to-europe/
                    [qms_post_featured_image] => Array
                        (
                            [original] => Array
                                (
                                    [0] => https://convalsd.net/wp-content/uploads/sites/4/2023/03/Arrival-e1679581740534.jpg
                                    [1] => 750
                                    [2] => 750
                                    [3] => 
                                )

                            [medium] => Array
                                (
                                    [0] => https://convalsd.net/wp-content/uploads/sites/4/2023/03/Arrival-e1679581740534-300x300.jpg
                                    [1] => 300
                                    [2] => 300
                                    [3] => 1
                                )

                            [large] => Array
                                (
                                    [0] => https://convalsd.net/wp-content/uploads/sites/4/2023/03/Arrival-1024x1024.jpg
                                    [1] => 1024
                                    [2] => 1024
                                    [3] => 1
                                )

                            [thumbnail] => Array
                                (
                                    [0] => https://convalsd.net/wp-content/uploads/sites/4/2023/03/Arrival-e1679581740534-150x150.jpg
                                    [1] => 150
                                    [2] => 150
                                    [3] => 1
                                )

                            [medium_large] => Array
                                (
                                    [0] => https://convalsd.net/wp-content/uploads/sites/4/2023/03/Arrival-768x768.jpg
                                    [1] => 768
                                    [2] => 768
                                    [3] => 1
                                )

                            [news-thumb] => Array
                                (
                                    [0] => https://convalsd.net/wp-content/uploads/sites/4/2023/03/Arrival-e1679581740534-270x270.jpg
                                    [1] => 270
                                    [2] => 270
                                    [3] => 1
                                )

                            [homepage-slide] => Array
                                (
                                    [0] => https://convalsd.net/wp-content/uploads/sites/4/2023/03/Arrival-e1679581740534-750x720.jpg
                                    [1] => 750
                                    [2] => 720
                                    [3] => 1
                                )

                        )

                    [qms_post_content_image] => 0
                    [qms_post_excerpt] => 

As students arrived to class, they had to enter the room as if they were arriving at the airport  for a flight to Europe today. Students are going through security checkpoints and receiving their Boarding Passes.


                    [site_name] => Antrim Elementary School
                    [school_color] => #7ac1b1
                    [qms_source] => aes
                )

            [1] => WP_Post Object
                (
                    [ID] => 6694
                    [post_author] => 232
                    [post_date] => 2023-03-21 13:22:39
                    [post_date_gmt] => 2023-03-21 17:22:39
                    [post_content] => 


My name is Tod Silegy and I am the Athletic Director at South Meadow School.  This letter is to inform you about 2023 Softball and Baseball Try Outs at SMS.







Try Outs for both Softball and Baseball will start MONDAY, March 27th. Try outs are for any SMS student in grades 6th, 7th, and 8th.







Softball try outs will start at 2:30 and end at 4:00 on March 27th and the team will be made by March 31. There will be no practice March 31 due to a school dance in our gym.







After try outs end at 4:00, players may go home on the late bus, walk, or be taken home by their parents after 4:00.







Baseball try outs will start at 4:00 and end at 5:30 on March 27th. and the team will be made by  March 31. There will be no practice March 31 due to a school dance in our gym.







Baseball players trying out will have to go home after school and should be dropped off at the back of the SMS gym by 3:50. The back doors will be open.







No one trying out will be allowed to stay after school please.







If you pick up your child after any of the BB or SB practices, always pick up your child in the UPPER BACK LOT no later than 10 minutes after practice ends please.







All players must dress appropriately for indoor try outs:  sneakers, shorts or sweat pants, t shirt or sweat shirt, baseball/softball glove and a water bottle. Hats may be worn, but only in the gym.  Masks are optional for softball.  PLEASE do NOT buy any new equipment for your child until the teams are made. 







I expect close to 20-25 athletes trying out for each team.







Both teams will be made by March 31 and the last day of tryouts for both teams is March 30th. Roster for players making the team will be put in the girls locker room for softball and the boys locker room for baseball on Friday the 31st.







As soon as weather permits both teams will transition to the OUTDOORS. 







Softball will practice at SMS and Adams Playground.  All games are played at Adams playground.  Boys will practice at South Meadow and play games on our own baseball field.  Both practices will start at 2:30 sharp and end at 4:00..  Players will then go home on the late bus, walk, or be taken home by their parents by 4:10.  Girls will be transported to Adams and back to South Meadow in time for the late bus. Softball players could be collected at Adams by there parents as well. For HOME games softball players must be picked up by their parents at Adams Playground after the game and baseball players at SMS.







Playing Baseball and Softball at South Meadow is a 4-5 weekday commitment so all players trying out must be able to make this commitment.







Players must have in their respective coaches' possession a parent permission form by the first day of tryouts. An updated physical form must be in our nurses office by the first day of tryouts.  The physical form expires every two years.  Any SMS athlete trying out, that has not take the initial impact test this year or last year, must take the test before trying out. You may access how to take the test on the SMS website. See attached impact test letter please.







Thank you,







SIL SMS Athletic Director



                    [post_title] => SMS Spring Baseball and Softball Information
                    [post_excerpt] => 
                    [post_status] => publish
                    [comment_status] => closed
                    [ping_status] => open
                    [post_password] => 
                    [post_name] => sms-spring-baseball-and-softball-information
                    [to_ping] => 
                    [pinged] => 
                    [post_modified] => 2023-03-21 13:22:40
                    [post_modified_gmt] => 2023-03-21 17:22:40
                    [post_content_filtered] => 
                    [post_parent] => 0
                    [guid] => https://sms.convalsd.net/?p=6694
                    [menu_order] => 0
                    [post_type] => post
                    [post_mime_type] => 
                    [comment_count] => 0
                    [filter] => raw
                    [qms_post_link] => https://sms.convalsd.net/2023/03/21/sms-spring-baseball-and-softball-information/
                    [qms_post_featured_image] => Array
                        (
                            [original] => Array
                                (
                                    [0] => https://convalsd.net/wp-content/uploads/sites/13/2021/07/Athletics-Graphic.jpg
                                    [1] => 750
                                    [2] => 750
                                    [3] => 
                                )

                            [medium] => Array
                                (
                                    [0] => https://convalsd.net/wp-content/uploads/sites/13/2021/07/Athletics-Graphic-300x300.jpg
                                    [1] => 300
                                    [2] => 300
                                    [3] => 1
                                )

                            [thumbnail] => Array
                                (
                                    [0] => https://convalsd.net/wp-content/uploads/sites/13/2021/07/Athletics-Graphic-150x150.jpg
                                    [1] => 150
                                    [2] => 150
                                    [3] => 1
                                )

                            [news-thumb] => Array
                                (
                                    [0] => https://convalsd.net/wp-content/uploads/sites/13/2021/07/Athletics-Graphic-270x270.jpg
                                    [1] => 270
                                    [2] => 270
                                    [3] => 1
                                )

                            [homepage-slide] => Array
                                (
                                    [0] => https://convalsd.net/wp-content/uploads/sites/13/2021/07/Athletics-Graphic-750x720.jpg
                                    [1] => 750
                                    [2] => 720
                                    [3] => 1
                                )

                        )

                    [qms_post_content_image] => 0
                    [qms_post_excerpt] => 

My name is Tod Silegy and I am the Athletic Director at South Meadow School.  This letter is to inform you about 2023 Softball and Baseball Try Outs at SMS.


                    [site_name] => South Meadow School
                    [school_color] => #1c4aac
                    [qms_source] => sms
                )

            [2] => WP_Post Object
                (
                    [ID] => 6693
                    [post_author] => 232
                    [post_date] => 2023-03-21 13:20:15
                    [post_date_gmt] => 2023-03-21 17:20:15
                    [post_content] => 






Dear parents of ANY South Meadow School Student that would like to play a 2023 spring sport at South Meadow School, starting March 27, 2023. Softball, Baseball, or The Running Club Team.







My name is Tod Silegy and I am completing my 23rd year at South Meadow School as Physical Education Teacher, Athletic Director, and Boys Soccer Coach and Girls Softball Coach.







To play a sport at the high school level or middle school level in the ConVal district, ALL athletes must take the Initial Impact Concussion Test. This test is not a competition and there is no score, but the test does create a baseline for each athlete's brain when it is healthy.







Hopefully this will not happen, but if your child does receive a concussion that is verified by your primary care physician while playing a sport for SMS, your child would have to sit out practices and games until your primary care physician clears your child to resume participating.  Once the primary care physician clears your child to resume play, your child would have to take the Post-Concussion Impact test. The Post-Concussion Impact Test would then be compared to your child's Initial Impact Baseline Test, and if it compares well, your child would be allowed to resume play for SMS.







Please have your child take the Initial Impact Test at home, this week if possible.







Below is the link to take the Initial Impact Test. Your child should be in a quiet place that will be undisturbed until completed. Click on the link, then put in the Impact Test Code, then follow the prompts until you get to the "start test."







Ideally a parent should help your child get through the first part of the test's demographics. The test asks for name, birthdate, etc., but also questions about add, headaches, dizziness, etc. My experience tells me many student athletes are not sure how to answer these questions. You may also click that you do not want to complete any demographics.  After the test is started, your child should be able to handle the test on their own. In the end you do not have to do any emailing of results. Just sign out!







All information goes to and is stored in the ConVal Athletic Initial Impact Test data base. You do not have to send me any information.







This test is good for any other sport your child would like to play throughout their year at SMS, and the test is good for next year as well. If you child did NOT take the test last year or this year, they HAVE TO take it this year for spring sports.







Tod Silegy SMS Athletic Director 








www.impacttestonline.com/testing Impact test code: e30340cf98







To activate this link, go to the SMS website, click under programs and services, click on sports, click on sports pages, then scroll down. Click on the link that looks like the above, then put in code, and it will activate taking the impact test.



                    [post_title] => Mandatory Initial Impact Concussion Test for Spring Sports
                    [post_excerpt] => 
                    [post_status] => publish
                    [comment_status] => closed
                    [ping_status] => open
                    [post_password] => 
                    [post_name] => sms-spring-baseball-and-softball-2023-information
                    [to_ping] => 
                    [pinged] => 
                    [post_modified] => 2023-03-21 15:25:33
                    [post_modified_gmt] => 2023-03-21 19:25:33
                    [post_content_filtered] => 
                    [post_parent] => 0
                    [guid] => https://sms.convalsd.net/?p=6693
                    [menu_order] => 0
                    [post_type] => post
                    [post_mime_type] => 
                    [comment_count] => 0
                    [filter] => raw
                    [qms_post_link] => https://sms.convalsd.net/2023/03/21/sms-spring-baseball-and-softball-2023-information/
                    [qms_post_featured_image] => Array
                        (
                            [original] => Array
                                (
                                    [0] => https://convalsd.net/wp-content/uploads/sites/13/2021/07/Athletics-Graphic.jpg
                                    [1] => 750
                                    [2] => 750
                                    [3] => 
                                )

                            [medium] => Array
                                (
                                    [0] => https://convalsd.net/wp-content/uploads/sites/13/2021/07/Athletics-Graphic-300x300.jpg
                                    [1] => 300
                                    [2] => 300
                                    [3] => 1
                                )

                            [thumbnail] => Array
                                (
                                    [0] => https://convalsd.net/wp-content/uploads/sites/13/2021/07/Athletics-Graphic-150x150.jpg
                                    [1] => 150
                                    [2] => 150
                                    [3] => 1
                                )

                            [news-thumb] => Array
                                (
                                    [0] => https://convalsd.net/wp-content/uploads/sites/13/2021/07/Athletics-Graphic-270x270.jpg
                                    [1] => 270
                                    [2] => 270
                                    [3] => 1
                                )

                            [homepage-slide] => Array
                                (
                                    [0] => https://convalsd.net/wp-content/uploads/sites/13/2021/07/Athletics-Graphic-750x720.jpg
                                    [1] => 750
                                    [2] => 720
                                    [3] => 1
                                )

                        )

                    [qms_post_content_image] => 0
                    [qms_post_excerpt] => 





Dear parents of ANY South Meadow School Student that would like to play a 2023 spring sport at South Meadow School, starting March 27, 2023. Softball, Baseball,


                    [site_name] => South Meadow School
                    [school_color] => #1c4aac
                    [qms_source] => sms
                )

            [3] => WP_Post Object
                (
                    [ID] => 2637
                    [post_author] => 81
                    [post_date] => 2023-03-20 09:15:11
                    [post_date_gmt] => 2023-03-20 13:15:11
                    [post_content] => 


It was slow going, but these students kept moving along to create a path around the playground.  We are going to have plenty of snow to play in well into spring!



                    [post_title] => Trailblazers Taking a Break!
                    [post_excerpt] => 
                    [post_status] => publish
                    [comment_status] => closed
                    [ping_status] => open
                    [post_password] => 
                    [post_name] => trailblazers-taking-a-break
                    [to_ping] => 
                    [pinged] => 
                    [post_modified] => 2023-03-20 09:15:12
                    [post_modified_gmt] => 2023-03-20 13:15:12
                    [post_content_filtered] => 
                    [post_parent] => 0
                    [guid] => https://ges.convalsd.net/?p=2637
                    [menu_order] => 0
                    [post_type] => post
                    [post_mime_type] => 
                    [comment_count] => 0
                    [filter] => raw
                    [qms_post_link] => https://ges.convalsd.net/2023/03/20/trailblazers-taking-a-break/
                    [qms_post_featured_image] => Array
                        (
                            [original] => Array
                                (
                                    [0] => https://convalsd.net/wp-content/uploads/sites/7/2023/03/stuck-scaled.jpg
                                    [1] => 2560
                                    [2] => 2560
                                    [3] => 
                                )

                            [medium] => Array
                                (
                                    [0] => https://convalsd.net/wp-content/uploads/sites/7/2023/03/stuck-300x300.jpg
                                    [1] => 300
                                    [2] => 300
                                    [3] => 1
                                )

                            [large] => Array
                                (
                                    [0] => https://convalsd.net/wp-content/uploads/sites/7/2023/03/stuck-1024x1024.jpg
                                    [1] => 1024
                                    [2] => 1024
                                    [3] => 1
                                )

                            [thumbnail] => Array
                                (
                                    [0] => https://convalsd.net/wp-content/uploads/sites/7/2023/03/stuck-150x150.jpg
                                    [1] => 150
                                    [2] => 150
                                    [3] => 1
                                )

                            [medium_large] => Array
                                (
                                    [0] => https://convalsd.net/wp-content/uploads/sites/7/2023/03/stuck-768x768.jpg
                                    [1] => 768
                                    [2] => 768
                                    [3] => 1
                                )

                            [1536x1536] => Array
                                (
                                    [0] => https://convalsd.net/wp-content/uploads/sites/7/2023/03/stuck-1536x1536.jpg
                                    [1] => 1536
                                    [2] => 1536
                                    [3] => 1
                                )

                            [2048x2048] => Array
                                (
                                    [0] => https://convalsd.net/wp-content/uploads/sites/7/2023/03/stuck-2048x2048.jpg
                                    [1] => 2048
                                    [2] => 2048
                                    [3] => 1
                                )

                            [news-thumb] => Array
                                (
                                    [0] => https://convalsd.net/wp-content/uploads/sites/7/2023/03/stuck-270x270.jpg
                                    [1] => 270
                                    [2] => 270
                                    [3] => 1
                                )

                            [homepage-slide] => Array
                                (
                                    [0] => https://convalsd.net/wp-content/uploads/sites/7/2023/03/stuck-1920x720.jpg
                                    [1] => 1920
                                    [2] => 720
                                    [3] => 1
                                )

                        )

                    [qms_post_content_image] => 0
                    [qms_post_excerpt] => 

It was slow going, but these students kept moving along to create a path around the playground.  We are going to have plenty of snow to play in well into spring!


                    [site_name] => Greenfield Elementary School
                    [school_color] => #069b4b
                    [qms_source] => ges
                )

            [4] => WP_Post Object
                (
                    [ID] => 2636
                    [post_author] => 81
                    [post_date] => 2023-03-20 09:10:51
                    [post_date_gmt] => 2023-03-20 13:10:51
                    [post_content] => 


Despite having more than enough snow to build a huge snowman, these two created a cute little snowman with all the fresh fallen snow.



                    [post_title] => Big Snow = Small Snowman?
                    [post_excerpt] => 
                    [post_status] => publish
                    [comment_status] => closed
                    [ping_status] => open
                    [post_password] => 
                    [post_name] => big-snow-small-snowman
                    [to_ping] => 
                    [pinged] => 
                    [post_modified] => 2023-03-20 09:10:52
                    [post_modified_gmt] => 2023-03-20 13:10:52
                    [post_content_filtered] => 
                    [post_parent] => 0
                    [guid] => https://ges.convalsd.net/?p=2636
                    [menu_order] => 0
                    [post_type] => post
                    [post_mime_type] => 
                    [comment_count] => 0
                    [filter] => raw
                    [qms_post_link] => https://ges.convalsd.net/2023/03/20/big-snow-small-snowman/
                    [qms_post_featured_image] => Array
                        (
                            [original] => Array
                                (
                                    [0] => https://convalsd.net/wp-content/uploads/sites/7/2023/03/kaaw-scaled.jpg
                                    [1] => 2560
                                    [2] => 2560
                                    [3] => 
                                )

                            [medium] => Array
                                (
                                    [0] => https://convalsd.net/wp-content/uploads/sites/7/2023/03/kaaw-300x300.jpg
                                    [1] => 300
                                    [2] => 300
                                    [3] => 1
                                )

                            [large] => Array
                                (
                                    [0] => https://convalsd.net/wp-content/uploads/sites/7/2023/03/kaaw-1024x1024.jpg
                                    [1] => 1024
                                    [2] => 1024
                                    [3] => 1
                                )

                            [thumbnail] => Array
                                (
                                    [0] => https://convalsd.net/wp-content/uploads/sites/7/2023/03/kaaw-150x150.jpg
                                    [1] => 150
                                    [2] => 150
                                    [3] => 1
                                )

                            [medium_large] => Array
                                (
                                    [0] => https://convalsd.net/wp-content/uploads/sites/7/2023/03/kaaw-768x768.jpg
                                    [1] => 768
                                    [2] => 768
                                    [3] => 1
                                )

                            [1536x1536] => Array
                                (
                                    [0] => https://convalsd.net/wp-content/uploads/sites/7/2023/03/kaaw-1536x1536.jpg
                                    [1] => 1536
                                    [2] => 1536
                                    [3] => 1
                                )

                            [2048x2048] => Array
                                (
                                    [0] => https://convalsd.net/wp-content/uploads/sites/7/2023/03/kaaw-2048x2048.jpg
                                    [1] => 2048
                                    [2] => 2048
                                    [3] => 1
                                )

                            [news-thumb] => Array
                                (
                                    [0] => https://convalsd.net/wp-content/uploads/sites/7/2023/03/kaaw-270x270.jpg
                                    [1] => 270
                                    [2] => 270
                                    [3] => 1
                                )

                            [homepage-slide] => Array
                                (
                                    [0] => https://convalsd.net/wp-content/uploads/sites/7/2023/03/kaaw-1920x720.jpg
                                    [1] => 1920
                                    [2] => 720
                                    [3] => 1
                                )

                        )

                    [qms_post_content_image] => 0
                    [qms_post_excerpt] => 

Despite having more than enough snow to build a huge snowman, these two created a cute little snowman with all the fresh fallen snow.


                    [site_name] => Greenfield Elementary School
                    [school_color] => #069b4b
                    [qms_source] => ges
                )

            [5] => WP_Post Object
                (
                    [ID] => 2635
                    [post_author] => 81
                    [post_date] => 2023-03-20 09:08:55
                    [post_date_gmt] => 2023-03-20 13:08:55
                    [post_content] => 


Our late winter snowfall brought us 3+ feet of snow making sliding down our hill a little hard.  Never fear-Mrs. Cook helped us out by creating a path!  Even teachers love to play in the snow!



                    [post_title] => Too Much Snow to Slide?
                    [post_excerpt] => 
                    [post_status] => publish
                    [comment_status] => closed
                    [ping_status] => open
                    [post_password] => 
                    [post_name] => too-much-snow-to-slide
                    [to_ping] => 
                    [pinged] => 
                    [post_modified] => 2023-03-20 09:09:12
                    [post_modified_gmt] => 2023-03-20 13:09:12
                    [post_content_filtered] => 
                    [post_parent] => 0
                    [guid] => https://ges.convalsd.net/?p=2635
                    [menu_order] => 0
                    [post_type] => post
                    [post_mime_type] => 
                    [comment_count] => 0
                    [filter] => raw
                    [qms_post_link] => https://ges.convalsd.net/2023/03/20/too-much-snow-to-slide/
                    [qms_post_featured_image] => Array
                        (
                            [original] => Array
                                (
                                    [0] => https://convalsd.net/wp-content/uploads/sites/7/2023/03/sled-1-scaled.jpg
                                    [1] => 2560
                                    [2] => 2560
                                    [3] => 
                                )

                            [medium] => Array
                                (
                                    [0] => https://convalsd.net/wp-content/uploads/sites/7/2023/03/sled-1-300x300.jpg
                                    [1] => 300
                                    [2] => 300
                                    [3] => 1
                                )

                            [large] => Array
                                (
                                    [0] => https://convalsd.net/wp-content/uploads/sites/7/2023/03/sled-1-1024x1024.jpg
                                    [1] => 1024
                                    [2] => 1024
                                    [3] => 1
                                )

                            [thumbnail] => Array
                                (
                                    [0] => https://convalsd.net/wp-content/uploads/sites/7/2023/03/sled-1-150x150.jpg
                                    [1] => 150
                                    [2] => 150
                                    [3] => 1
                                )

                            [medium_large] => Array
                                (
                                    [0] => https://convalsd.net/wp-content/uploads/sites/7/2023/03/sled-1-768x768.jpg
                                    [1] => 768
                                    [2] => 768
                                    [3] => 1
                                )

                            [1536x1536] => Array
                                (
                                    [0] => https://convalsd.net/wp-content/uploads/sites/7/2023/03/sled-1-1536x1536.jpg
                                    [1] => 1536
                                    [2] => 1536
                                    [3] => 1
                                )

                            [2048x2048] => Array
                                (
                                    [0] => https://convalsd.net/wp-content/uploads/sites/7/2023/03/sled-1-2048x2048.jpg
                                    [1] => 2048
                                    [2] => 2048
                                    [3] => 1
                                )

                            [news-thumb] => Array
                                (
                                    [0] => https://convalsd.net/wp-content/uploads/sites/7/2023/03/sled-1-270x270.jpg
                                    [1] => 270
                                    [2] => 270
                                    [3] => 1
                                )

                            [homepage-slide] => Array
                                (
                                    [0] => https://convalsd.net/wp-content/uploads/sites/7/2023/03/sled-1-1920x720.jpg
                                    [1] => 1920
                                    [2] => 720
                                    [3] => 1
                                )

                        )

                    [qms_post_content_image] => 0
                    [qms_post_excerpt] => 

Our late winter snowfall brought us 3+ feet of snow making sliding down our hill a little hard.  Never fear-Mrs. Cook helped us out by creating a path!  Even teachers love to play in the snow!


                    [site_name] => Greenfield Elementary School
                    [school_color] => #069b4b
                    [qms_source] => ges
                )

            [6] => WP_Post Object
                (
                    [ID] => 2627
                    [post_author] => 81
                    [post_date] => 2023-03-20 09:06:38
                    [post_date_gmt] => 2023-03-20 13:06:38
                    [post_content] => 


Students returned to school after a record breaking late winter snow fall!  We enjoyed the warm temps and got outside to play in the deep snow!  Our snowbanks are taller than our teachers!



                    [post_title] => Almost Spring Snow!
                    [post_excerpt] => 
                    [post_status] => publish
                    [comment_status] => closed
                    [ping_status] => open
                    [post_password] => 
                    [post_name] => almost-spring-snow
                    [to_ping] => 
                    [pinged] => 
                    [post_modified] => 2023-03-20 09:06:38
                    [post_modified_gmt] => 2023-03-20 13:06:38
                    [post_content_filtered] => 
                    [post_parent] => 0
                    [guid] => https://ges.convalsd.net/?p=2627
                    [menu_order] => 0
                    [post_type] => post
                    [post_mime_type] => 
                    [comment_count] => 0
                    [filter] => raw
                    [qms_post_link] => https://ges.convalsd.net/2023/03/20/almost-spring-snow/
                    [qms_post_featured_image] => Array
                        (
                            [original] => Array
                                (
                                    [0] => https://convalsd.net/wp-content/uploads/sites/7/2023/03/snowbank-scaled.jpg
                                    [1] => 2560
                                    [2] => 2560
                                    [3] => 
                                )

                            [medium] => Array
                                (
                                    [0] => https://convalsd.net/wp-content/uploads/sites/7/2023/03/snowbank-300x300.jpg
                                    [1] => 300
                                    [2] => 300
                                    [3] => 1
                                )

                            [large] => Array
                                (
                                    [0] => https://convalsd.net/wp-content/uploads/sites/7/2023/03/snowbank-1024x1024.jpg
                                    [1] => 1024
                                    [2] => 1024
                                    [3] => 1
                                )

                            [thumbnail] => Array
                                (
                                    [0] => https://convalsd.net/wp-content/uploads/sites/7/2023/03/snowbank-150x150.jpg
                                    [1] => 150
                                    [2] => 150
                                    [3] => 1
                                )

                            [medium_large] => Array
                                (
                                    [0] => https://convalsd.net/wp-content/uploads/sites/7/2023/03/snowbank-768x768.jpg
                                    [1] => 768
                                    [2] => 768
                                    [3] => 1
                                )

                            [1536x1536] => Array
                                (
                                    [0] => https://convalsd.net/wp-content/uploads/sites/7/2023/03/snowbank-1536x1536.jpg
                                    [1] => 1536
                                    [2] => 1536
                                    [3] => 1
                                )

                            [2048x2048] => Array
                                (
                                    [0] => https://convalsd.net/wp-content/uploads/sites/7/2023/03/snowbank-2048x2048.jpg
                                    [1] => 2048
                                    [2] => 2048
                                    [3] => 1
                                )

                            [news-thumb] => Array
                                (
                                    [0] => https://convalsd.net/wp-content/uploads/sites/7/2023/03/snowbank-270x270.jpg
                                    [1] => 270
                                    [2] => 270
                                    [3] => 1
                                )

                            [homepage-slide] => Array
                                (
                                    [0] => https://convalsd.net/wp-content/uploads/sites/7/2023/03/snowbank-1920x720.jpg
                                    [1] => 1920
                                    [2] => 720
                                    [3] => 1
                                )

                        )

                    [qms_post_content_image] => 0
                    [qms_post_excerpt] => 

Students returned to school after a record breaking late winter snow fall!  We enjoyed the warm temps and got outside to play in the deep snow!  Our snowbanks are taller than our teachers!


                    [site_name] => Greenfield Elementary School
                    [school_color] => #069b4b
                    [qms_source] => ges
                )

            [7] => WP_Post Object
                (
                    [ID] => 5886
                    [post_author] => 9
                    [post_date] => 2023-03-18 07:25:59
                    [post_date_gmt] => 2023-03-18 11:25:59
                    [post_content] => 


***Child MUST BE 5 before September 30, 2023***







Kindergarten Registration Southern Tier







Tuesday, March 21, 2023 8am-3pm at Peterborough Elementary School







***Snow Date of Thursday, March 23, 2023







For children residing in Dublin, Greenfield, Peterborough, Sharon and Temple







Kindergarten Registration All Towns







Wednesday, April 12, 2023 8am-3pm at Peterborough Elementary School.
For children residing in Antrim, Bennington, Dublin, Francestown, Greenfield, Hancock, Peterborough, Sharon, Temple







To attend the Kindergarten Registration and Screening, please call Kate Wasserloos at 
603-924-7503 ext. 2032 to schedule an appointment time.
All incoming kindergarteners should attend. Pre-registration is required.
A child must be accompanied by a parent or legal guardian.



                    [post_title] => ConVal Kindergarten Registration and Screening March 21, 2023
                    [post_excerpt] => 
                    [post_status] => publish
                    [comment_status] => closed
                    [ping_status] => open
                    [post_password] => 
                    [post_name] => conval-kindergarten-registration-and-screening-5
                    [to_ping] => 
                    [pinged] => 
                    [post_modified] => 2023-03-22 16:11:15
                    [post_modified_gmt] => 2023-03-22 20:11:15
                    [post_content_filtered] => 
                    [post_parent] => 0
                    [guid] => https://convalsd.net/?p=5886
                    [menu_order] => 0
                    [post_type] => post
                    [post_mime_type] => 
                    [comment_count] => 0
                    [filter] => raw
                    [qms_post_link] => https://convalsd.net/conval-kindergarten-registration-and-screening-5/
                    [qms_post_featured_image] => Array
                        (
                            [original] => Array
                                (
                                    [0] => https://convalsd.net/wp-content/uploads/2018/06/ConVal-Kindergarten-2018.jpg
                                    [1] => 750
                                    [2] => 750
                                    [3] => 
                                )

                            [thumbnail] => Array
                                (
                                    [0] => https://convalsd.net/wp-content/uploads/2018/06/ConVal-Kindergarten-2018-150x150.jpg
                                    [1] => 150
                                    [2] => 150
                                    [3] => 1
                                )

                            [medium] => Array
                                (
                                    [0] => https://convalsd.net/wp-content/uploads/2018/06/ConVal-Kindergarten-2018-300x300.jpg
                                    [1] => 300
                                    [2] => 300
                                    [3] => 1
                                )

                            [news-thumb] => Array
                                (
                                    [0] => https://convalsd.net/wp-content/uploads/2018/06/ConVal-Kindergarten-2018-270x270.jpg
                                    [1] => 270
                                    [2] => 270
                                    [3] => 1
                                )

                            [homepage-slide] => Array
                                (
                                    [0] => https://convalsd.net/wp-content/uploads/2018/06/ConVal-Kindergarten-2018-750x720.jpg
                                    [1] => 750
                                    [2] => 720
                                    [3] => 1
                                )

                        )

                    [qms_post_content_image] => 0
                    [qms_post_excerpt] => 

***Child MUST BE 5 before September 30, 2023***







Kindergarten Registration Southern Tier







Tuesday, March 21, 2023 8am-3pm at Peterborough Elementary School







***Snow Date of Thursday,


                    [site_name] => Contoocook Valley School District
                    [school_color] => #00507f
                    [qms_source] => convalsd
                )

            [8] => WP_Post Object
                (
                    [ID] => 18231
                    [post_author] => 9
                    [post_date] => 2023-03-17 16:30:00
                    [post_date_gmt] => 2023-03-17 20:30:00
                    [post_content] => 


To read the March 17, 2023 edition of the Weekly Cougar News, please click here.



                    [post_title] => ConVal Weekly News for March 17, 2023
                    [post_excerpt] => 
                    [post_status] => publish
                    [comment_status] => closed
                    [ping_status] => open
                    [post_password] => 
                    [post_name] => conval-weekly-news-20230317
                    [to_ping] => 
                    [pinged] => 
                    [post_modified] => 2023-03-18 06:57:15
                    [post_modified_gmt] => 2023-03-18 10:57:15
                    [post_content_filtered] => 
                    [post_parent] => 0
                    [guid] => https://cvhs.convalsd.net/?p=18231
                    [menu_order] => 0
                    [post_type] => post
                    [post_mime_type] => 
                    [comment_count] => 0
                    [filter] => raw
                    [qms_post_link] => https://cvhs.convalsd.net/conval-weekly-news-20230317/
                    [qms_post_featured_image] => Array
                        (
                            [original] => Array
                                (
                                    [0] => https://convalsd.net/wp-content/uploads/sites/2/2020/10/ConVal-Weekly-News.jpg
                                    [1] => 750
                                    [2] => 750
                                    [3] => 
                                )

                            [medium] => Array
                                (
                                    [0] => https://convalsd.net/wp-content/uploads/sites/2/2020/10/ConVal-Weekly-News-300x300.jpg
                                    [1] => 300
                                    [2] => 300
                                    [3] => 1
                                )

                            [thumbnail] => Array
                                (
                                    [0] => https://convalsd.net/wp-content/uploads/sites/2/2020/10/ConVal-Weekly-News-150x150.jpg
                                    [1] => 150
                                    [2] => 150
                                    [3] => 1
                                )

                            [news-thumb] => Array
                                (
                                    [0] => https://convalsd.net/wp-content/uploads/sites/2/2020/10/ConVal-Weekly-News-270x270.jpg
                                    [1] => 270
                                    [2] => 270
                                    [3] => 1
                                )

                            [homepage-slide] => Array
                                (
                                    [0] => https://convalsd.net/wp-content/uploads/sites/2/2020/10/ConVal-Weekly-News-750x720.jpg
                                    [1] => 750
                                    [2] => 720
                                    [3] => 1
                                )

                        )

                    [qms_post_content_image] => 0
                    [qms_post_excerpt] => 

To read the March 17, 2023 edition of the Weekly Cougar News, please click here.


                    [site_name] => ConVal Regional High School
                    [school_color] => #0e4984
                    [qms_source] => cvhs
                )

            [9] => WP_Post Object
                (
                    [ID] => 5992
                    [post_author] => 9
                    [post_date] => 2023-03-16 14:14:00
                    [post_date_gmt] => 2023-03-16 18:14:00
                    [post_content] => 


Good Afternoon ConVal Community,







This certainly has been a challenging few days for all of us, and we recognize that, for some of you, that challenge continues. 







It is important that students have the opportunity to attend school, so school will be open tomorrow Friday, March 17, 2023. 







However, many of our roads remain too narrow for our buses to travel through. In order to provide all students with the chance to come to school, we will be running limited, main-roads-only bus routes, and we will be asking families to bring students to specific locations to access transportation or, alternatively, to drive students to school themselves.







To be sure that families have the time necessary to bring their students to a centralized stop, there will be a two-hour delay tomorrow, March 17, in the ConVal School District. 







Between 5 PM and 6 PM this evening, bus stops and approximate times for those stops will be shared with families; these will be shared by direct email from your student's principal, as well as on the ConVal School District website and our social media platforms.







We recognize that this arrangement may not work for everyone. As a result, if you choose to keep your child home or are unable to bring your child to the central bus location, their absence tomorrow will be marked as excused. 







Our goal is to provide every student with the opportunity to attend school tomorrow. This is neither an ideal situation nor a perfect solution, but it is the fabric of our District to embrace difficult situations and make the best of challenging circumstances. 







Thank you for your support and patience as we navigate the impacts of this significant snowstorm.







Be well,













Kimberly Rizzo Saunders
Superintendent
ConVal School District



                    [post_title] => March 17, 2023: Schools In Session, With Alternative Transportation Plan
                    [post_excerpt] => 
                    [post_status] => publish
                    [comment_status] => closed
                    [ping_status] => open
                    [post_password] => 
                    [post_name] => march-17-2023-schools-in-session-alternative-transporation-plan
                    [to_ping] => 
                    [pinged] => 
                    [post_modified] => 2023-03-18 07:21:11
                    [post_modified_gmt] => 2023-03-18 11:21:11
                    [post_content_filtered] => 
                    [post_parent] => 0
                    [guid] => https://convalsd.net/?p=5992
                    [menu_order] => 0
                    [post_type] => post
                    [post_mime_type] => 
                    [comment_count] => 0
                    [filter] => raw
                    [qms_post_link] => https://convalsd.net/march-17-2023-schools-in-session-alternative-transporation-plan/
                    [qms_post_featured_image] => Array
                        (
                            [original] => Array
                                (
                                    [0] => https://convalsd.net/wp-content/uploads/2019/03/SAU-Office-201903.jpg
                                    [1] => 750
                                    [2] => 750
                                    [3] => 
                                )

                            [thumbnail] => Array
                                (
                                    [0] => https://convalsd.net/wp-content/uploads/2019/03/SAU-Office-201903-150x150.jpg
                                    [1] => 150
                                    [2] => 150
                                    [3] => 1
                                )

                            [medium] => Array
                                (
                                    [0] => https://convalsd.net/wp-content/uploads/2019/03/SAU-Office-201903-300x300.jpg
                                    [1] => 300
                                    [2] => 300
                                    [3] => 1
                                )

                            [news-thumb] => Array
                                (
                                    [0] => https://convalsd.net/wp-content/uploads/2019/03/SAU-Office-201903-270x270.jpg
                                    [1] => 270
                                    [2] => 270
                                    [3] => 1
                                )

                            [homepage-slide] => Array
                                (
                                    [0] => https://convalsd.net/wp-content/uploads/2019/03/SAU-Office-201903-750x720.jpg
                                    [1] => 750
                                    [2] => 720
                                    [3] => 1
                                )

                        )

                    [qms_post_content_image] => 
                    [qms_post_excerpt] => 

Good Afternoon ConVal Community,







This certainly has been a challenging few days for all of us, and we recognize that, for some of you, that challenge continues. 







It is important that students have the opportunity to attend school,


                    [site_name] => Contoocook Valley School District
                    [school_color] => #00507f
                    [qms_source] => convalsd
                )

            [10] => WP_Post Object
                (
                    [ID] => 18223
                    [post_author] => 9
                    [post_date] => 2023-03-13 08:02:22
                    [post_date_gmt] => 2023-03-13 12:02:22
                    [post_content] => 


The ConVal School Store is located in the ConVal Cafeteria and is open during the school year. Visitors can find everything from t-shirts, sweatshirts, sweatpants, winter hats, and jackets.







There is also an online store option that accepts orders for all of our regular apparel items as well as accessories like ConVal-branded backpacks. Click here for the special sales.



                    [post_title] => ConVal Fan Wear Spring Sale 2023
                    [post_excerpt] => 
                    [post_status] => publish
                    [comment_status] => closed
                    [ping_status] => open
                    [post_password] => 
                    [post_name] => conval-fan-wear-spring-sale-2023
                    [to_ping] => 
                    [pinged] => 
                    [post_modified] => 2023-03-13 08:12:24
                    [post_modified_gmt] => 2023-03-13 12:12:24
                    [post_content_filtered] => 
                    [post_parent] => 0
                    [guid] => https://cvhs.convalsd.net/?p=18223
                    [menu_order] => 0
                    [post_type] => post
                    [post_mime_type] => 
                    [comment_count] => 0
                    [filter] => raw
                    [qms_post_link] => https://cvhs.convalsd.net/conval-fan-wear-spring-sale-2023/
                    [qms_post_featured_image] => Array
                        (
                            [original] => Array
                                (
                                    [0] => https://convalsd.net/wp-content/uploads/sites/2/2022/11/ConValSchoolStore.jpg
                                    [1] => 750
                                    [2] => 750
                                    [3] => 
                                )

                            [medium] => Array
                                (
                                    [0] => https://convalsd.net/wp-content/uploads/sites/2/2022/11/ConValSchoolStore-300x300.jpg
                                    [1] => 300
                                    [2] => 300
                                    [3] => 1
                                )

                            [thumbnail] => Array
                                (
                                    [0] => https://convalsd.net/wp-content/uploads/sites/2/2022/11/ConValSchoolStore-150x150.jpg
                                    [1] => 150
                                    [2] => 150
                                    [3] => 1
                                )

                            [news-thumb] => Array
                                (
                                    [0] => https://convalsd.net/wp-content/uploads/sites/2/2022/11/ConValSchoolStore-270x270.jpg
                                    [1] => 270
                                    [2] => 270
                                    [3] => 1
                                )

                            [homepage-slide] => Array
                                (
                                    [0] => https://convalsd.net/wp-content/uploads/sites/2/2022/11/ConValSchoolStore-750x720.jpg
                                    [1] => 750
                                    [2] => 720
                                    [3] => 1
                                )

                        )

                    [qms_post_content_image] => 0
                    [qms_post_excerpt] => 

The ConVal School Store is located in the ConVal Cafeteria and is open during the school year. Visitors can find everything from t-shirts, sweatshirts, sweatpants, winter hats, and jackets.







There is also an online store option that accepts orders for all of our regular apparel items as well as accessories like ConVal-branded backpacks.


                    [site_name] => ConVal Regional High School
                    [school_color] => #0e4984
                    [qms_source] => cvhs
                )

            [11] => WP_Post Object
                (
                    [ID] => 18210
                    [post_author] => 9
                    [post_date] => 2023-03-10 14:55:00
                    [post_date_gmt] => 2023-03-10 19:55:00
                    [post_content] => 


To read the March 10, 2023 edition of the Weekly Cougar News, please click here.



                    [post_title] => ConVal Weekly News for March 10, 2023
                    [post_excerpt] => 
                    [post_status] => publish
                    [comment_status] => closed
                    [ping_status] => open
                    [post_password] => 
                    [post_name] => conval-weekly-news-20230310
                    [to_ping] => 
                    [pinged] => 
                    [post_modified] => 2023-03-10 19:54:17
                    [post_modified_gmt] => 2023-03-11 00:54:17
                    [post_content_filtered] => 
                    [post_parent] => 0
                    [guid] => https://cvhs.convalsd.net/?p=18210
                    [menu_order] => 0
                    [post_type] => post
                    [post_mime_type] => 
                    [comment_count] => 0
                    [filter] => raw
                    [qms_post_link] => https://cvhs.convalsd.net/conval-weekly-news-20230310/
                    [qms_post_featured_image] => Array
                        (
                            [original] => Array
                                (
                                    [0] => https://convalsd.net/wp-content/uploads/sites/2/2020/10/ConVal-Weekly-News.jpg
                                    [1] => 750
                                    [2] => 750
                                    [3] => 
                                )

                            [medium] => Array
                                (
                                    [0] => https://convalsd.net/wp-content/uploads/sites/2/2020/10/ConVal-Weekly-News-300x300.jpg
                                    [1] => 300
                                    [2] => 300
                                    [3] => 1
                                )

                            [thumbnail] => Array
                                (
                                    [0] => https://convalsd.net/wp-content/uploads/sites/2/2020/10/ConVal-Weekly-News-150x150.jpg
                                    [1] => 150
                                    [2] => 150
                                    [3] => 1
                                )

                            [news-thumb] => Array
                                (
                                    [0] => https://convalsd.net/wp-content/uploads/sites/2/2020/10/ConVal-Weekly-News-270x270.jpg
                                    [1] => 270
                                    [2] => 270
                                    [3] => 1
                                )

                            [homepage-slide] => Array
                                (
                                    [0] => https://convalsd.net/wp-content/uploads/sites/2/2020/10/ConVal-Weekly-News-750x720.jpg
                                    [1] => 750
                                    [2] => 720
                                    [3] => 1
                                )

                        )

                    [qms_post_content_image] => 0
                    [qms_post_excerpt] => 

To read the March 10, 2023 edition of the Weekly Cougar News, please click here.


                    [site_name] => ConVal Regional High School
                    [school_color] => #0e4984
                    [qms_source] => cvhs
                )

            [12] => WP_Post Object
                (
                    [ID] => 3444
                    [post_author] => 290
                    [post_date] => 2023-03-10 13:04:46
                    [post_date_gmt] => 2023-03-10 18:04:46
                    [post_content] => 


Click HERE for the latest edition.



                    [post_title] => March 10, 2023
                    [post_excerpt] => 
                    [post_status] => publish
                    [comment_status] => closed
                    [ping_status] => open
                    [post_password] => 
                    [post_name] => march-10-2023
                    [to_ping] => 
                    [pinged] => 
                    [post_modified] => 2023-03-10 13:04:48
                    [post_modified_gmt] => 2023-03-10 18:04:48
                    [post_content_filtered] => 
                    [post_parent] => 0
                    [guid] => https://aes.convalsd.net/?p=3444
                    [menu_order] => 0
                    [post_type] => post
                    [post_mime_type] => 
                    [comment_count] => 0
                    [filter] => raw
                    [qms_post_link] => https://aes.convalsd.net/2023/03/10/march-10-2023/
                    [qms_post_featured_image] => Array
                        (
                            [original] => Array
                                (
                                    [0] => https://convalsd.net/wp-content/uploads/sites/4/2021/09/The-Eagle-Express.jpg
                                    [1] => 750
                                    [2] => 750
                                    [3] => 
                                )

                            [medium] => Array
                                (
                                    [0] => https://convalsd.net/wp-content/uploads/sites/4/2021/09/The-Eagle-Express-300x300.jpg
                                    [1] => 300
                                    [2] => 300
                                    [3] => 1
                                )

                            [thumbnail] => Array
                                (
                                    [0] => https://convalsd.net/wp-content/uploads/sites/4/2021/09/The-Eagle-Express-150x150.jpg
                                    [1] => 150
                                    [2] => 150
                                    [3] => 1
                                )

                            [news-thumb] => Array
                                (
                                    [0] => https://convalsd.net/wp-content/uploads/sites/4/2021/09/The-Eagle-Express-270x270.jpg
                                    [1] => 270
                                    [2] => 270
                                    [3] => 1
                                )

                            [homepage-slide] => Array
                                (
                                    [0] => https://convalsd.net/wp-content/uploads/sites/4/2021/09/The-Eagle-Express-750x720.jpg
                                    [1] => 750
                                    [2] => 720
                                    [3] => 1
                                )

                        )

                    [qms_post_content_image] => 0
                    [qms_post_excerpt] => 

Click HERE for the latest edition.


                    [site_name] => Antrim Elementary School
                    [school_color] => #7ac1b1
                    [qms_source] => aes
                )

            [13] => WP_Post Object
                (
                    [ID] => 18212
                    [post_author] => 9
                    [post_date] => 2023-03-10 11:45:00
                    [post_date_gmt] => 2023-03-10 16:45:00
                    [post_content] => 


On Friday, Senator Maggie Hassan visited the Region 14 Applied Technology Center in celebration of Career and Technical Education (CTE) Month. Hassan visited all program areas: digital photography, careers in education, business, manufacturing, and engineering.







During her tour, Hassan interacted with students, asking them about the CTE classes they were taking and about their plans for the future, after graduation from ConVal High School. She also spoke about the legislative proposals that have been introduced in Washington to draw greater attention to the importance of career and technical education in preparing young students for their futures in the highest need jobs areas in the trades.







An unexpected fire alarm during the Senator's visit brought the entire school out into the parking lot, demonstrating the effectiveness of the school's emergency procedures. It was also a time for students and staff members to pose for selfies and pictures with Hassan in an informal setting.







Thank you, Senator Hassan, for your visit!

























































                    [post_title] => Senator Hassan Visits ATC, ConVal High School
                    [post_excerpt] => 
                    [post_status] => publish
                    [comment_status] => closed
                    [ping_status] => open
                    [post_password] => 
                    [post_name] => senator-hassan-visits-atc-conval-high-school
                    [to_ping] => 
                    [pinged] => 
                    [post_modified] => 2023-03-11 09:23:36
                    [post_modified_gmt] => 2023-03-11 14:23:36
                    [post_content_filtered] => 
                    [post_parent] => 0
                    [guid] => https://cvhs.convalsd.net/?p=18212
                    [menu_order] => 0
                    [post_type] => post
                    [post_mime_type] => 
                    [comment_count] => 0
                    [filter] => raw
                    [qms_post_link] => https://cvhs.convalsd.net/senator-hassan-visits-atc-conval-high-school/
                    [qms_post_featured_image] => Array
                        (
                            [original] => Array
                                (
                                    [0] => https://convalsd.net/wp-content/uploads/sites/2/2023/03/Senator-Maggie-Hassan-Visit-20230310_00.jpg
                                    [1] => 750
                                    [2] => 750
                                    [3] => 
                                )

                            [medium] => Array
                                (
                                    [0] => https://convalsd.net/wp-content/uploads/sites/2/2023/03/Senator-Maggie-Hassan-Visit-20230310_00-300x300.jpg
                                    [1] => 300
                                    [2] => 300
                                    [3] => 1
                                )

                            [thumbnail] => Array
                                (
                                    [0] => https://convalsd.net/wp-content/uploads/sites/2/2023/03/Senator-Maggie-Hassan-Visit-20230310_00-150x150.jpg
                                    [1] => 150
                                    [2] => 150
                                    [3] => 1
                                )

                            [news-thumb] => Array
                                (
                                    [0] => https://convalsd.net/wp-content/uploads/sites/2/2023/03/Senator-Maggie-Hassan-Visit-20230310_00-270x270.jpg
                                    [1] => 270
                                    [2] => 270
                                    [3] => 1
                                )

                            [homepage-slide] => Array
                                (
                                    [0] => https://convalsd.net/wp-content/uploads/sites/2/2023/03/Senator-Maggie-Hassan-Visit-20230310_00-750x720.jpg
                                    [1] => 750
                                    [2] => 720
                                    [3] => 1
                                )

                        )

                    [qms_post_content_image] => 
                    [qms_post_excerpt] => 

On Friday, Senator Maggie Hassan visited the Region 14 Applied Technology Center in celebration of Career and Technical Education (CTE) Month. Hassan visited all program areas: digital photography, careers in education,


                    [site_name] => ConVal Regional High School
                    [school_color] => #0e4984
                    [qms_source] => cvhs
                )

            [14] => WP_Post Object
                (
                    [ID] => 3439
                    [post_author] => 200
                    [post_date] => 2023-03-10 09:58:32
                    [post_date_gmt] => 2023-03-10 14:58:32
                    [post_content] => 


Ms. Lawler is demonstrating a new math game at the AES Math Night & Spaghetti Supper this week.  Title 1 provided take home bags with math games to all the students who attended.



                    [post_title] => Math Night at AES
                    [post_excerpt] => 
                    [post_status] => publish
                    [comment_status] => closed
                    [ping_status] => open
                    [post_password] => 
                    [post_name] => math-night-at-aes
                    [to_ping] => 
                    [pinged] => 
                    [post_modified] => 2023-03-10 09:58:34
                    [post_modified_gmt] => 2023-03-10 14:58:34
                    [post_content_filtered] => 
                    [post_parent] => 0
                    [guid] => https://aes.convalsd.net/?p=3439
                    [menu_order] => 0
                    [post_type] => post
                    [post_mime_type] => 
                    [comment_count] => 0
                    [filter] => raw
                    [qms_post_link] => https://aes.convalsd.net/2023/03/10/math-night-at-aes/
                    [qms_post_featured_image] => Array
                        (
                            [original] => Array
                                (
                                    [0] => https://convalsd.net/wp-content/uploads/sites/4/2023/03/Lawler-1-scaled.jpg
                                    [1] => 2560
                                    [2] => 2560
                                    [3] => 
                                )

                            [medium] => Array
                                (
                                    [0] => https://convalsd.net/wp-content/uploads/sites/4/2023/03/Lawler-1-300x300.jpg
                                    [1] => 300
                                    [2] => 300
                                    [3] => 1
                                )

                            [large] => Array
                                (
                                    [0] => https://convalsd.net/wp-content/uploads/sites/4/2023/03/Lawler-1-1024x1024.jpg
                                    [1] => 1024
                                    [2] => 1024
                                    [3] => 1
                                )

                            [thumbnail] => Array
                                (
                                    [0] => https://convalsd.net/wp-content/uploads/sites/4/2023/03/Lawler-1-150x150.jpg
                                    [1] => 150
                                    [2] => 150
                                    [3] => 1
                                )

                            [medium_large] => Array
                                (
                                    [0] => https://convalsd.net/wp-content/uploads/sites/4/2023/03/Lawler-1-768x768.jpg
                                    [1] => 768
                                    [2] => 768
                                    [3] => 1
                                )

                            [1536x1536] => Array
                                (
                                    [0] => https://convalsd.net/wp-content/uploads/sites/4/2023/03/Lawler-1-1536x1536.jpg
                                    [1] => 1536
                                    [2] => 1536
                                    [3] => 1
                                )

                            [2048x2048] => Array
                                (
                                    [0] => https://convalsd.net/wp-content/uploads/sites/4/2023/03/Lawler-1-2048x2048.jpg
                                    [1] => 2048
                                    [2] => 2048
                                    [3] => 1
                                )

                            [news-thumb] => Array
                                (
                                    [0] => https://convalsd.net/wp-content/uploads/sites/4/2023/03/Lawler-1-270x270.jpg
                                    [1] => 270
                                    [2] => 270
                                    [3] => 1
                                )

                            [homepage-slide] => Array
                                (
                                    [0] => https://convalsd.net/wp-content/uploads/sites/4/2023/03/Lawler-1-1920x720.jpg
                                    [1] => 1920
                                    [2] => 720
                                    [3] => 1
                                )

                        )

                    [qms_post_content_image] => 0
                    [qms_post_excerpt] => 

Ms. Lawler is demonstrating a new math game at the AES Math Night & Spaghetti Supper this week.  Title 1 provided take home bags with math games to all the students who attended.


                    [site_name] => Antrim Elementary School
                    [school_color] => #7ac1b1
                    [qms_source] => aes
                )

            [15] => WP_Post Object
                (
                    [ID] => 6681
                    [post_author] => 232
                    [post_date] => 2023-03-09 11:05:38
                    [post_date_gmt] => 2023-03-09 16:05:38
                    [post_content] => 


The SMS Drama Club will be performing "What Happened After Once Upon a Time" in the SMS Gym as follows:







Friday March 24th at 6:00pm







Saturday, March 25th at 2:00pm







Saturday, March 25th at 6:00pm







Admission Cost:  $5.00 for Children and under, $7.00 for Adults







Please park in the back and enter through the gym entrance.







                    [post_title] => South Meadow School Drama Club Presents:  What Happened After Once Upon a Time
                    [post_excerpt] => 
                    [post_status] => publish
                    [comment_status] => closed
                    [ping_status] => open
                    [post_password] => 
                    [post_name] => south-meadow-school-drama-club-presents-what-happened-after-once-upon-a-time
                    [to_ping] => 
                    [pinged] => 
                    [post_modified] => 2023-03-16 09:48:11
                    [post_modified_gmt] => 2023-03-16 13:48:11
                    [post_content_filtered] => 
                    [post_parent] => 0
                    [guid] => https://sms.convalsd.net/?p=6681
                    [menu_order] => 0
                    [post_type] => post
                    [post_mime_type] => 
                    [comment_count] => 0
                    [filter] => raw
                    [qms_post_link] => https://sms.convalsd.net/2023/03/09/south-meadow-school-drama-club-presents-what-happened-after-once-upon-a-time/
                    [qms_post_featured_image] => Array
                        (
                            [original] => Array
                                (
                                    [0] => https://convalsd.net/wp-content/uploads/sites/13/2023/03/Drama-Club-Poster-2022-2023-1.png
                                    [1] => 750
                                    [2] => 750
                                    [3] => 
                                )

                            [medium] => Array
                                (
                                    [0] => https://convalsd.net/wp-content/uploads/sites/13/2023/03/Drama-Club-Poster-2022-2023-1-300x300.png
                                    [1] => 300
                                    [2] => 300
                                    [3] => 1
                                )

                            [thumbnail] => Array
                                (
                                    [0] => https://convalsd.net/wp-content/uploads/sites/13/2023/03/Drama-Club-Poster-2022-2023-1-150x150.png
                                    [1] => 150
                                    [2] => 150
                                    [3] => 1
                                )

                            [news-thumb] => Array
                                (
                                    [0] => https://convalsd.net/wp-content/uploads/sites/13/2023/03/Drama-Club-Poster-2022-2023-1-270x270.png
                                    [1] => 270
                                    [2] => 270
                                    [3] => 1
                                )

                            [homepage-slide] => Array
                                (
                                    [0] => https://convalsd.net/wp-content/uploads/sites/13/2023/03/Drama-Club-Poster-2022-2023-1-750x720.png
                                    [1] => 750
                                    [2] => 720
                                    [3] => 1
                                )

                        )

                    [qms_post_content_image] => 0
                    [qms_post_excerpt] => 

The SMS Drama Club will be performing "What Happened After Once Upon a Time" in the SMS Gym as follows:







Friday March 24th at 6:00pm







Saturday,


                    [site_name] => South Meadow School
                    [school_color] => #1c4aac
                    [qms_source] => sms
                )

            [16] => WP_Post Object
                (
                    [ID] => 6675
                    [post_author] => 232
                    [post_date] => 2023-03-06 15:45:54
                    [post_date_gmt] => 2023-03-06 20:45:54
                    [post_content] => 


South Meadow School is excited that we have four students competing in the Special Olympics at Waterville Valley in the snowshoeing events. Before the events started, they got to meet Ray Brewer from WMUR. On the first day of events, they have already won gold and silver, and had a respectable 4th and 5th showing. The SMS community is so proud of all the participants!  













The SMS Olympians certainly were successful winning 2 Gold Medals, 1 Silver Medal , and1 Bronze Medal  as well three 4th place and three 5th place ribbons.  Congratulations to all!! 















                    [post_title] => 2023 SMS Olympians
                    [post_excerpt] => 
                    [post_status] => publish
                    [comment_status] => closed
                    [ping_status] => open
                    [post_password] => 
                    [post_name] => 2023-sms-olympians
                    [to_ping] => 
                    [pinged] => 
                    [post_modified] => 2023-03-09 08:14:40
                    [post_modified_gmt] => 2023-03-09 13:14:40
                    [post_content_filtered] => 
                    [post_parent] => 0
                    [guid] => https://sms.convalsd.net/?p=6675
                    [menu_order] => 0
                    [post_type] => post
                    [post_mime_type] => 
                    [comment_count] => 0
                    [filter] => raw
                    [qms_post_link] => https://sms.convalsd.net/2023/03/06/2023-sms-olympians/
                    [qms_post_featured_image] => Array
                        (
                            [original] => Array
                                (
                                    [0] => https://convalsd.net/wp-content/uploads/sites/13/2023/03/Special-Olympics-2023.jpg
                                    [1] => 750
                                    [2] => 750
                                    [3] => 
                                )

                            [medium] => Array
                                (
                                    [0] => https://convalsd.net/wp-content/uploads/sites/13/2023/03/Special-Olympics-2023-300x300.jpg
                                    [1] => 300
                                    [2] => 300
                                    [3] => 1
                                )

                            [thumbnail] => Array
                                (
                                    [0] => https://convalsd.net/wp-content/uploads/sites/13/2023/03/Special-Olympics-2023-150x150.jpg
                                    [1] => 150
                                    [2] => 150
                                    [3] => 1
                                )

                            [news-thumb] => Array
                                (
                                    [0] => https://convalsd.net/wp-content/uploads/sites/13/2023/03/Special-Olympics-2023-270x270.jpg
                                    [1] => 270
                                    [2] => 270
                                    [3] => 1
                                )

                            [homepage-slide] => Array
                                (
                                    [0] => https://convalsd.net/wp-content/uploads/sites/13/2023/03/Special-Olympics-2023-750x720.jpg
                                    [1] => 750
                                    [2] => 720
                                    [3] => 1
                                )

                        )

                    [qms_post_content_image] => 
                    [qms_post_excerpt] => 

South Meadow School is excited that we have four students competing in the Special Olympics at Waterville Valley in the snowshoeing events. Before the events started, they got to meet Ray Brewer from WMUR.


                    [site_name] => South Meadow School
                    [school_color] => #1c4aac
                    [qms_source] => sms
                )

            [17] => WP_Post Object
                (
                    [ID] => 6584
                    [post_author] => 9
                    [post_date] => 2023-03-03 13:31:01
                    [post_date_gmt] => 2023-03-03 18:31:01
                    [post_content] => 


The ConVal School Board wishes to remind residents of the 9 district towns of the upcoming interactive community forum the board and district administration are hosting in-person and online.







The forum will take place Monday, March 6, from 6-8 p.m. at the Lucy Hurlin Theater at ConVal High School, and will also be accessible via live stream.







The forum will feature four presentations highlighting different aspects of the budget development process and will detail the budget figures that are most consequential for the community to know. The presentations will include a layman's view of the budget, an explanation of the budget process, an overview of significant budget drivers, and highlight the goals and initiatives of the proposed budget and detail how property taxes are impacted by the School Budget.  







Throughout the evening, there will be opportunities for the in-person and online audiences to ask questions. Each question will be answered by the presenter or by a member of the School Board or Administration. Attendees will also have an opportunity to ask questions on district-related topics other than the budget







The live stream will be done as a YouTube event that will be available as it happens, and a recording will be accessible after the event concludes. To view this forum via live stream at 6 p.m. on Monday, March 6, click here (https://www.youtube.com/c/ConValEvents) and select the "2023 March 6 Community Forum" video from the list of available videos.







To send in a question via e-mail please use Forum@conval.edu.







Ahead of the forum, community members are encouraged to familiarize themselves with the work that has been done already on the development of the budget by clicking here (https://schoolboard.convalsd.net/budget/).







At the conclusion of the forum, attendees will have the opportunity to meet and speak with board members and district administrators.







To view the agenda for the forum, click here.



                    [post_title] => Reminder: ConVal Community Forum Coming March 6
                    [post_excerpt] => 
                    [post_status] => publish
                    [comment_status] => closed
                    [ping_status] => open
                    [post_password] => 
                    [post_name] => reminder-conval-community-forum-coming-march-6
                    [to_ping] => 
                    [pinged] => 
                    [post_modified] => 2023-03-03 13:31:46
                    [post_modified_gmt] => 2023-03-03 18:31:46
                    [post_content_filtered] => 
                    [post_parent] => 0
                    [guid] => https://schoolboard.convalsd.net/?p=6584
                    [menu_order] => 0
                    [post_type] => post
                    [post_mime_type] => 
                    [comment_count] => 0
                    [filter] => raw
                    [qms_post_link] => https://schoolboard.convalsd.net/2023/03/03/reminder-conval-community-forum-coming-march-6/
                    [qms_post_featured_image] => Array
                        (
                            [original] => Array
                                (
                                    [0] => https://convalsd.net/wp-content/uploads/sites/3/2018/01/SchoolboardLogo_red2.jpg
                                    [1] => 750
                                    [2] => 750
                                    [3] => 
                                )

                            [thumbnail] => Array
                                (
                                    [0] => https://convalsd.net/wp-content/uploads/sites/3/2018/01/SchoolboardLogo_red2-150x150.jpg
                                    [1] => 150
                                    [2] => 150
                                    [3] => 1
                                )

                            [medium] => Array
                                (
                                    [0] => https://convalsd.net/wp-content/uploads/sites/3/2018/01/SchoolboardLogo_red2-300x300.jpg
                                    [1] => 300
                                    [2] => 300
                                    [3] => 1
                                )

                            [news-thumb] => Array
                                (
                                    [0] => https://convalsd.net/wp-content/uploads/sites/3/2018/01/SchoolboardLogo_red2-270x270.jpg
                                    [1] => 270
                                    [2] => 270
                                    [3] => 1
                                )

                            [homepage-slide] => Array
                                (
                                    [0] => https://convalsd.net/wp-content/uploads/sites/3/2018/01/SchoolboardLogo_red2-750x720.jpg
                                    [1] => 750
                                    [2] => 720
                                    [3] => 1
                                )

                        )

                    [qms_post_content_image] => 0
                    [qms_post_excerpt] => 

The ConVal School Board wishes to remind residents of the 9 district towns of the upcoming interactive community forum the board and district administration are hosting in-person and online.







The forum will take place Monday,

  Read More

: Middle Schools Students Attend ConVal Career Fair


                    [site_name] => ConVal School Board
                    [school_color] => #700e0e
                    [qms_source] => schoolboard
                )

            [18] => WP_Post Object
                (
                    [ID] => 5964
                    [post_author] => 306
                    [post_date] => 2023-03-02 13:00:00
                    [post_date_gmt] => 2023-03-02 18:00:00
                    [post_content] => 


Dear ConVal Community,







I am writing to inform you of an incident at Peterborough Elementary School, where an apparent hoax phone call made a non-credible threat against school safety. Similar hoaxes have been carried out against other districts in New Hampshire today, and we have coordinated with the New Hampshire Department of Education in response to this incident.







At 11 a.m. today Peterborough Police responded to Peterborough Elementary School after receiving a call claiming shots had been fired at the school.







Students were not present at the time, since vacation week remains ongoing. The threat was thoroughly investigated and deemed to be an instance of "swatting," similar to those that have occurred at schools throughout New England in recent weeks.







Peterborough Police, out of an abundance of caution, conducted a building search and perimeter check, confirming there were no unauthorized individuals on or near school property, nor any threat to the school.







The incident remains under active investigation by the Peterborough Police Department. Please see this press release from the Department of Safety.







I know news like this can be concerning, and even though it was a hoax, it's a matter we take with the utmost seriousness. Thankfully, we have no reason to believe that there is any danger to students or staff stemming from this incident.







If any parent or guardian has any questions or concerns, please do not hesitate to contact my office. 







Sincerely, 







Kimberly Rizzo Saunders







Superintendent 



                    [post_title] => Important Information From Dr. Rizzo Saunders
                    [post_excerpt] => 
                    [post_status] => publish
                    [comment_status] => closed
                    [ping_status] => open
                    [post_password] => 
                    [post_name] => important-information-from-dr-rizzo-saunders
                    [to_ping] => 
                    [pinged] => 
                    [post_modified] => 2023-03-02 12:52:03
                    [post_modified_gmt] => 2023-03-02 17:52:03
                    [post_content_filtered] => 
                    [post_parent] => 0
                    [guid] => https://convalsd.net/?p=5964
                    [menu_order] => 0
                    [post_type] => post
                    [post_mime_type] => 
                    [comment_count] => 0
                    [filter] => raw
                    [qms_post_link] => https://convalsd.net/important-information-from-dr-rizzo-saunders/
                    [qms_post_featured_image] => Array
                        (
                            [original] => Array
                                (
                                    [0] => https://convalsd.net/wp-content/uploads/2020/03/SAU-Office-201903.jpg
                                    [1] => 750
                                    [2] => 750
                                    [3] => 
                                )

                            [medium] => Array
                                (
                                    [0] => https://convalsd.net/wp-content/uploads/2020/03/SAU-Office-201903-300x300.jpg
                                    [1] => 300
                                    [2] => 300
                                    [3] => 1
                                )

                            [thumbnail] => Array
                                (
                                    [0] => https://convalsd.net/wp-content/uploads/2020/03/SAU-Office-201903-150x150.jpg
                                    [1] => 150
                                    [2] => 150
                                    [3] => 1
                                )

                            [news-thumb] => Array
                                (
                                    [0] => https://convalsd.net/wp-content/uploads/2020/03/SAU-Office-201903-270x270.jpg
                                    [1] => 270
                                    [2] => 270
                                    [3] => 1
                                )

                            [homepage-slide] => Array
                                (
                                    [0] => https://convalsd.net/wp-content/uploads/2020/03/SAU-Office-201903-750x720.jpg
                                    [1] => 750
                                    [2] => 720
                                    [3] => 1
                                )

                        )

                    [qms_post_content_image] => 0
                    [qms_post_excerpt] => 

Dear ConVal Community,







I am writing to inform you of an incident at Peterborough Elementary School, where an apparent hoax phone call made a non-credible threat against school safety.


                    [site_name] => Contoocook Valley School District
                    [school_color] => #00507f
                    [qms_source] => convalsd
                )

            [19] => WP_Post Object
                (
                    [ID] => 6577
                    [post_author] => 9
                    [post_date] => 2023-02-27 11:39:46
                    [post_date_gmt] => 2023-02-27 16:39:46
                    [post_content] => 


The ConVal School Board is pleased to invite stakeholders to an upcoming community forum, where they will have the opportunity to engage with the board and learn more about the district's work with students and the proposed budget for the upcoming fiscal year.







The forum will take place Monday, March 6, from 6-8 p.m. at the Lucy Hurlin Theater at ConVal High School and will be accessible via live stream. 







"We believe in providing a venue where the ConVal community is engaged and informed and all can discuss, share knowledge, and talk to each other about topics of mutual interest," School Board Chair Janine Lesser said. "These forums are a way for our community to stay connected with the District and have an active role in the work we do, so I'm hopeful our community will take part."







The forum will feature four presentations highlighting different aspects of the budget development process and will detail the budget figures that are most consequential for the community to know. The presentations will include a layman's view of the budget, an explanation of the budget process, an overview of significant budget drivers, and highlight the goals and initiatives of the proposed budget and detail how property taxes are impacted by the School Budget.







After the second and fourth presentations, there will be an opportunity for the in-person and online audiences to ask questions. Each question will be answered by the presenter or by a member of the School Board or Administration. Attendees will also have an opportunity to ask questions on topics not related to the budget.







The live stream will be done as a YouTube event that will be available as it happens, and a recording will be accessible after the event concludes. To view this forum via live stream at 6 p.m. on Monday, March 6, click here (https://www.youtube.com/c/ConValEvents) and select the "2023 March 6 Community Forum" video from the list of available videos.







To send in a question via e-mail please use Forum@conval.edu. Ahead of the forum, community members are encouraged to familiarize themselves with the work that has been done already on the development of the budget by clicking here (https://schoolboard.convalsd.net/budget/). 







At the conclusion of the forum, attendees will have the opportunity to meet and speak with board members and district administrators. To view the agenda for the forum, click here.



                    [post_title] => School Board To Host Community Forum On Proposed District Budget
                    [post_excerpt] => 
                    [post_status] => publish
                    [comment_status] => closed
                    [ping_status] => open
                    [post_password] => 
                    [post_name] => school-board-to-host-community-forum-on-proposed-district-budget
                    [to_ping] => 
                    [pinged] => 
                    [post_modified] => 2023-02-28 09:55:28
                    [post_modified_gmt] => 2023-02-28 14:55:28
                    [post_content_filtered] => 
                    [post_parent] => 0
                    [guid] => https://schoolboard.convalsd.net/?p=6577
                    [menu_order] => 0
                    [post_type] => post
                    [post_mime_type] => 
                    [comment_count] => 0
                    [filter] => raw
                    [qms_post_link] => https://schoolboard.convalsd.net/2023/02/27/school-board-to-host-community-forum-on-proposed-district-budget/
                    [qms_post_featured_image] => Array
                        (
                            [original] => Array
                                (
                                    [0] => https://convalsd.net/wp-content/uploads/sites/3/2018/01/SchoolboardLogo_red2.jpg
                                    [1] => 750
                                    [2] => 750
                                    [3] => 
                                )

                            [thumbnail] => Array
                                (
                                    [0] => https://convalsd.net/wp-content/uploads/sites/3/2018/01/SchoolboardLogo_red2-150x150.jpg
                                    [1] => 150
                                    [2] => 150
                                    [3] => 1
                                )

                            [medium] => Array
                                (
                                    [0] => https://convalsd.net/wp-content/uploads/sites/3/2018/01/SchoolboardLogo_red2-300x300.jpg
                                    [1] => 300
                                    [2] => 300
                                    [3] => 1
                                )

                            [news-thumb] => Array
                                (
                                    [0] => https://convalsd.net/wp-content/uploads/sites/3/2018/01/SchoolboardLogo_red2-270x270.jpg
                                    [1] => 270
                                    [2] => 270
                                    [3] => 1
                                )

                            [homepage-slide] => Array
                                (
                                    [0] => https://convalsd.net/wp-content/uploads/sites/3/2018/01/SchoolboardLogo_red2-750x720.jpg
                                    [1] => 750
                                    [2] => 720
                                    [3] => 1
                                )

                        )

                    [qms_post_content_image] => 0
                    [qms_post_excerpt] => 

The ConVal School Board is pleased to invite stakeholders to an upcoming community forum, where they will have the opportunity to engage with the board and learn more about the district's work with students and the proposed budget for the upcoming fiscal year.

  Read More

: Middle Schools Students Attend ConVal Career Fair


                    [site_name] => ConVal School Board
                    [school_color] => #700e0e
                    [qms_source] => schoolboard
                )

            [20] => WP_Post Object
                (
                    [ID] => 3436
                    [post_author] => 290
                    [post_date] => 2023-02-24 15:37:55
                    [post_date_gmt] => 2023-02-24 20:37:55
                    [post_content] => 


Click HERE for the latest edition.



                    [post_title] => February 24, 2023
                    [post_excerpt] => 
                    [post_status] => publish
                    [comment_status] => closed
                    [ping_status] => open
                    [post_password] => 
                    [post_name] => february-24-2023
                    [to_ping] => 
                    [pinged] => 
                    [post_modified] => 2023-02-24 15:39:14
                    [post_modified_gmt] => 2023-02-24 20:39:14
                    [post_content_filtered] => 
                    [post_parent] => 0
                    [guid] => https://aes.convalsd.net/?p=3436
                    [menu_order] => 0
                    [post_type] => post
                    [post_mime_type] => 
                    [comment_count] => 0
                    [filter] => raw
                    [qms_post_link] => https://aes.convalsd.net/2023/02/24/february-24-2023/
                    [qms_post_featured_image] => Array
                        (
                            [original] => Array
                                (
                                    [0] => https://convalsd.net/wp-content/uploads/sites/4/2021/09/The-Eagle-Express.jpg
                                    [1] => 750
                                    [2] => 750
                                    [3] => 
                                )

                            [medium] => Array
                                (
                                    [0] => https://convalsd.net/wp-content/uploads/sites/4/2021/09/The-Eagle-Express-300x300.jpg
                                    [1] => 300
                                    [2] => 300
                                    [3] => 1
                                )

                            [thumbnail] => Array
                                (
                                    [0] => https://convalsd.net/wp-content/uploads/sites/4/2021/09/The-Eagle-Express-150x150.jpg
                                    [1] => 150
                                    [2] => 150
                                    [3] => 1
                                )

                            [news-thumb] => Array
                                (
                                    [0] => https://convalsd.net/wp-content/uploads/sites/4/2021/09/The-Eagle-Express-270x270.jpg
                                    [1] => 270
                                    [2] => 270
                                    [3] => 1
                                )

                            [homepage-slide] => Array
                                (
                                    [0] => https://convalsd.net/wp-content/uploads/sites/4/2021/09/The-Eagle-Express-750x720.jpg
                                    [1] => 750
                                    [2] => 720
                                    [3] => 1
                                )

                        )

                    [qms_post_content_image] => 0
                    [qms_post_excerpt] => 

Click HERE for the latest edition.


                    [site_name] => Antrim Elementary School
                    [school_color] => #7ac1b1
                    [qms_source] => aes
                )

            [21] => WP_Post Object
                (
                    [ID] => 5465
                    [post_author] => 85
                    [post_date] => 2023-02-20 11:04:26
                    [post_date_gmt] => 2023-02-20 16:04:26
                    [post_content] => 


The Awesome Potatoes were indeed awesome yesterday and not only won a trophy but also earned one of the 6 invitations available to MS teams from NH/VT to the VEX IQ World Championship in Dallas as well as a $1200 scholarship to cover the entry fee for Worlds.



                    [post_title] => VEX Robotics State Championship
                    [post_excerpt] => 
                    [post_status] => publish
                    [comment_status] => closed
                    [ping_status] => open
                    [post_password] => 
                    [post_name] => vex-robotics-state-championship
                    [to_ping] => 
                    [pinged] => 
                    [post_modified] => 2023-02-22 09:07:40
                    [post_modified_gmt] => 2023-02-22 14:07:40
                    [post_content_filtered] => 
                    [post_parent] => 0
                    [guid] => https://gbs.convalsd.net/?p=5465
                    [menu_order] => 0
                    [post_type] => post
                    [post_mime_type] => 
                    [comment_count] => 0
                    [filter] => raw
                    [qms_post_link] => https://gbs.convalsd.net/2023/02/20/vex-robotics-state-championship/
                    [qms_post_featured_image] => Array
                        (
                            [original] => Array
                                (
                                    [0] => https://convalsd.net/wp-content/uploads/sites/12/2023/02/VEX-State-Championship.jpg
                                    [1] => 750
                                    [2] => 750
                                    [3] => 
                                )

                            [medium] => Array
                                (
                                    [0] => https://convalsd.net/wp-content/uploads/sites/12/2023/02/VEX-State-Championship-300x300.jpg
                                    [1] => 300
                                    [2] => 300
                                    [3] => 1
                                )

                            [thumbnail] => Array
                                (
                                    [0] => https://convalsd.net/wp-content/uploads/sites/12/2023/02/VEX-State-Championship-150x150.jpg
                                    [1] => 150
                                    [2] => 150
                                    [3] => 1
                                )

                            [news-thumb] => Array
                                (
                                    [0] => https://convalsd.net/wp-content/uploads/sites/12/2023/02/VEX-State-Championship-270x270.jpg
                                    [1] => 270
                                    [2] => 270
                                    [3] => 1
                                )

                            [homepage-slide] => Array
                                (
                                    [0] => https://convalsd.net/wp-content/uploads/sites/12/2023/02/VEX-State-Championship-750x720.jpg
                                    [1] => 750
                                    [2] => 720
                                    [3] => 1
                                )

                        )

                    [qms_post_content_image] => 0
                    [qms_post_excerpt] => 

The Awesome Potatoes were indeed awesome yesterday and not only won a trophy but also earned one of the 6 invitations available to MS teams from NH/VT to the VEX IQ World Championship in Dallas as well as a $1200 scholarship to cover the entry fee for Worlds.


                    [site_name] => Great Brook School
                    [school_color] => #900701
                    [qms_source] => gbs
                )

            [22] => WP_Post Object
                (
                    [ID] => 5886
                    [post_author] => 291
                    [post_date] => 2023-02-20 09:53:40
                    [post_date_gmt] => 2023-02-20 14:53:40
                    [post_content] => 


Celebrating 100 days of school.



                    [post_title] => 100 Days Smarter!
                    [post_excerpt] => 
                    [post_status] => publish
                    [comment_status] => closed
                    [ping_status] => open
                    [post_password] => 
                    [post_name] => 100-days-smarter
                    [to_ping] => 
                    [pinged] => 
                    [post_modified] => 2023-02-20 09:54:10
                    [post_modified_gmt] => 2023-02-20 14:54:10
                    [post_content_filtered] => 
                    [post_parent] => 0
                    [guid] => https://pes.convalsd.net/?p=5886
                    [menu_order] => 0
                    [post_type] => post
                    [post_mime_type] => 
                    [comment_count] => 0
                    [filter] => raw
                    [qms_post_link] => https://pes.convalsd.net/2023/02/20/100-days-smarter/
                    [qms_post_featured_image] => Array
                        (
                            [original] => Array
                                (
                                    [0] => https://convalsd.net/wp-content/uploads/sites/10/2023/02/JC19.jpg
                                    [1] => 750
                                    [2] => 750
                                    [3] => 
                                )

                            [medium] => Array
                                (
                                    [0] => https://convalsd.net/wp-content/uploads/sites/10/2023/02/JC19-300x300.jpg
                                    [1] => 300
                                    [2] => 300
                                    [3] => 1
                                )

                            [thumbnail] => Array
                                (
                                    [0] => https://convalsd.net/wp-content/uploads/sites/10/2023/02/JC19-150x150.jpg
                                    [1] => 150
                                    [2] => 150
                                    [3] => 1
                                )

                            [news-thumb] => Array
                                (
                                    [0] => https://convalsd.net/wp-content/uploads/sites/10/2023/02/JC19-270x270.jpg
                                    [1] => 270
                                    [2] => 270
                                    [3] => 1
                                )

                            [homepage-slide] => Array
                                (
                                    [0] => https://convalsd.net/wp-content/uploads/sites/10/2023/02/JC19-750x720.jpg
                                    [1] => 750
                                    [2] => 720
                                    [3] => 1
                                )

                        )

                    [qms_post_content_image] => 0
                    [qms_post_excerpt] => 

Celebrating 100 days of school.


                    [site_name] => Peterborough Elementary School
                    [school_color] => #2741aa
                    [qms_source] => pes
                )

            [23] => WP_Post Object
                (
                    [ID] => 5453
                    [post_author] => 85
                    [post_date] => 2023-02-16 12:44:37
                    [post_date_gmt] => 2023-02-16 17:44:37
                    [post_content] => 


The 8th grade has been studying the Revolutionary War and now they are building forts from that time period.



                    [post_title] => Revolutionary War Fort Building
                    [post_excerpt] => 
                    [post_status] => publish
                    [comment_status] => closed
                    [ping_status] => open
                    [post_password] => 
                    [post_name] => revolutionary-war-fort-building
                    [to_ping] => 
                    [pinged] => 
                    [post_modified] => 2023-02-16 12:45:34
                    [post_modified_gmt] => 2023-02-16 17:45:34
                    [post_content_filtered] => 
                    [post_parent] => 0
                    [guid] => https://gbs.convalsd.net/?p=5453
                    [menu_order] => 0
                    [post_type] => post
                    [post_mime_type] => 
                    [comment_count] => 0
                    [filter] => raw
                    [qms_post_link] => https://gbs.convalsd.net/2023/02/16/revolutionary-war-fort-building/
                    [qms_post_featured_image] => Array
                        (
                            [original] => Array
                                (
                                    [0] => https://convalsd.net/wp-content/uploads/sites/12/2023/02/8th-grade-fort-building.jpg
                                    [1] => 750
                                    [2] => 750
                                    [3] => 
                                )

                            [medium] => Array
                                (
                                    [0] => https://convalsd.net/wp-content/uploads/sites/12/2023/02/8th-grade-fort-building-300x300.jpg
                                    [1] => 300
                                    [2] => 300
                                    [3] => 1
                                )

                            [thumbnail] => Array
                                (
                                    [0] => https://convalsd.net/wp-content/uploads/sites/12/2023/02/8th-grade-fort-building-150x150.jpg
                                    [1] => 150
                                    [2] => 150
                                    [3] => 1
                                )

                            [news-thumb] => Array
                                (
                                    [0] => https://convalsd.net/wp-content/uploads/sites/12/2023/02/8th-grade-fort-building-270x270.jpg
                                    [1] => 270
                                    [2] => 270
                                    [3] => 1
                                )

                            [homepage-slide] => Array
                                (
                                    [0] => https://convalsd.net/wp-content/uploads/sites/12/2023/02/8th-grade-fort-building-750x720.jpg
                                    [1] => 750
                                    [2] => 720
                                    [3] => 1
                                )

                        )

                    [qms_post_content_image] => 0
                    [qms_post_excerpt] => 

The 8th grade has been studying the Revolutionary War and now they are building forts from that time period.


                    [site_name] => Great Brook School
                    [school_color] => #900701
                    [qms_source] => gbs
                )

            [24] => WP_Post Object
                (
                    [ID] => 2279
                    [post_author] => 9
                    [post_date] => 2023-02-16 09:43:52
                    [post_date_gmt] => 2023-02-16 14:43:52
                    [post_content] => 


February is Career and Technical Education (CTE) Month.







On their tour of the Region 14 Applied Technology Center at ConVal High School, DCS students enjoyed getting hands-on with student woodworking samples, such as puzzles, wooden dice, nutcrackers, and handmade "Thor" mallets that high schoolers had produced for their midterm exam. 







In the engineering lab, they learned about additive and subtractive manufacturing. Engineering teacher Karen Fabianski showed off a student project that combined both techniques — a laser-engraved chess board (subtractive manufacturing) and 3D-printed chess pieces (additive manufacturing).









                    [post_title] => DCS Students Enjoy Tour Of Applied Technology Center
                    [post_excerpt] => 
                    [post_status] => publish
                    [comment_status] => closed
                    [ping_status] => open
                    [post_password] => 
                    [post_name] => dcs-students-enjoy-tour-of-applied-technology-center
                    [to_ping] => 
                    [pinged] => 
                    [post_modified] => 2023-02-16 09:48:02
                    [post_modified_gmt] => 2023-02-16 14:48:02
                    [post_content_filtered] => 
                    [post_parent] => 0
                    [guid] => https://dcs.convalsd.net/?p=2279
                    [menu_order] => 0
                    [post_type] => post
                    [post_mime_type] => 
                    [comment_count] => 0
                    [filter] => raw
                    [qms_post_link] => https://dcs.convalsd.net/2023/02/16/dcs-students-enjoy-tour-of-applied-technology-center/
                    [qms_post_featured_image] => Array
                        (
                            [original] => Array
                                (
                                    [0] => https://convalsd.net/wp-content/uploads/sites/9/2023/02/ATC-Tour-DCS-20231215_00.jpg
                                    [1] => 750
                                    [2] => 750
                                    [3] => 
                                )

                            [medium] => Array
                                (
                                    [0] => https://convalsd.net/wp-content/uploads/sites/9/2023/02/ATC-Tour-DCS-20231215_00-300x300.jpg
                                    [1] => 300
                                    [2] => 300
                                    [3] => 1
                                )

                            [thumbnail] => Array
                                (
                                    [0] => https://convalsd.net/wp-content/uploads/sites/9/2023/02/ATC-Tour-DCS-20231215_00-150x150.jpg
                                    [1] => 150
                                    [2] => 150
                                    [3] => 1
                                )

                            [news-thumb] => Array
                                (
                                    [0] => https://convalsd.net/wp-content/uploads/sites/9/2023/02/ATC-Tour-DCS-20231215_00-270x270.jpg
                                    [1] => 270
                                    [2] => 270
                                    [3] => 1
                                )

                            [homepage-slide] => Array
                                (
                                    [0] => https://convalsd.net/wp-content/uploads/sites/9/2023/02/ATC-Tour-DCS-20231215_00-750x720.jpg
                                    [1] => 750
                                    [2] => 720
                                    [3] => 1
                                )

                        )

                    [qms_post_content_image] => 
                    [qms_post_excerpt] => 

February is Career and Technical Education (CTE) Month.







On their tour of the Region 14 Applied Technology Center at ConVal High School, DCS students enjoyed getting hands-on with student woodworking samples,


                    [site_name] => Dublin Consolidated School
                    [school_color] => #52759f
                    [qms_source] => dcs
                )

            [25] => WP_Post Object
                (
                    [ID] => 2766
                    [post_author] => 9
                    [post_date] => 2023-02-15 13:02:19
                    [post_date_gmt] => 2023-02-15 18:02:19
                    [post_content] => 


Susie Spikol, Naturalist from the Harris Center, came to visit grade 3 this week. She brought skulls from
different animals for students to observe up close and draw. We then
compared and contrasted the skulls by shape, teeth, eye sockets, etc.
They had a lot of fun!









                    [post_title] => Skull Investigation
                    [post_excerpt] => 
                    [post_status] => publish
                    [comment_status] => closed
                    [ping_status] => open
                    [post_password] => 
                    [post_name] => nh-fish-and-game-gives-shoutout-to-4th-grade-trout-project
                    [to_ping] => 
                    [pinged] => 
                    [post_modified] => 2023-03-11 07:37:44
                    [post_modified_gmt] => 2023-03-11 12:37:44
                    [post_content_filtered] => 
                    [post_parent] => 0
                    [guid] => https://bes.convalsd.net/?p=2766
                    [menu_order] => 0
                    [post_type] => post
                    [post_mime_type] => 
                    [comment_count] => 0
                    [filter] => raw
                    [qms_post_link] => https://bes.convalsd.net/2023/02/15/nh-fish-and-game-gives-shoutout-to-4th-grade-trout-project/
                    [qms_post_featured_image] => Array
                        (
                            [original] => Array
                                (
                                    [0] => https://convalsd.net/wp-content/uploads/sites/5/2023/02/IMG-4660-1-scaled.jpg
                                    [1] => 1920
                                    [2] => 2560
                                    [3] => 
                                )

                            [medium] => Array
                                (
                                    [0] => https://convalsd.net/wp-content/uploads/sites/5/2023/02/IMG-4660-1-225x300.jpg
                                    [1] => 225
                                    [2] => 300
                                    [3] => 1
                                )

                            [large] => Array
                                (
                                    [0] => https://convalsd.net/wp-content/uploads/sites/5/2023/02/IMG-4660-1-768x1024.jpg
                                    [1] => 768
                                    [2] => 1024
                                    [3] => 1
                                )

                            [thumbnail] => Array
                                (
                                    [0] => https://convalsd.net/wp-content/uploads/sites/5/2023/02/IMG-4660-1-150x150.jpg
                                    [1] => 150
                                    [2] => 150
                                    [3] => 1
                                )

                            [medium_large] => Array
                                (
                                    [0] => https://convalsd.net/wp-content/uploads/sites/5/2023/02/IMG-4660-1-768x1024.jpg
                                    [1] => 768
                                    [2] => 1024
                                    [3] => 1
                                )

                            [1536x1536] => Array
                                (
                                    [0] => https://convalsd.net/wp-content/uploads/sites/5/2023/02/IMG-4660-1-1152x1536.jpg
                                    [1] => 1152
                                    [2] => 1536
                                    [3] => 1
                                )

                            [2048x2048] => Array
                                (
                                    [0] => https://convalsd.net/wp-content/uploads/sites/5/2023/02/IMG-4660-1-1536x2048.jpg
                                    [1] => 1536
                                    [2] => 2048
                                    [3] => 1
                                )

                            [news-thumb] => Array
                                (
                                    [0] => https://convalsd.net/wp-content/uploads/sites/5/2023/02/IMG-4660-1-203x270.jpg
                                    [1] => 203
                                    [2] => 270
                                    [3] => 1
                                )

                            [homepage-slide] => Array
                                (
                                    [0] => https://convalsd.net/wp-content/uploads/sites/5/2023/02/IMG-4660-1-1920x720.jpg
                                    [1] => 1920
                                    [2] => 720
                                    [3] => 1
                                )

                        )

                    [qms_post_content_image] => 
                    [qms_post_excerpt] => 

Susie Spikol, Naturalist from the Harris Center, came to visit grade 3 this week. She brought skulls from
different animals for students to observe up close and draw. We then
compared and contrasted the skulls by shape,


                    [site_name] => Pierce School
                    [school_color] => #2673a9
                    [qms_source] => bes
                )

            [26] => WP_Post Object
                (
                    [ID] => 2294
                    [post_author] => 9
                    [post_date] => 2023-02-14 08:31:00
                    [post_date_gmt] => 2023-02-14 13:31:00
                    [post_content] => 


Students at Dublin Consolidated School recently completed a unit on penguins. Their work included explorations of penguin anatomy, their habitat and life cycle, penguin nutrition facts as well as counting and graphing skills.



                    [post_title] => Research Project On Penguins
                    [post_excerpt] => 
                    [post_status] => publish
                    [comment_status] => closed
                    [ping_status] => open
                    [post_password] => 
                    [post_name] => research-project-on-penguins
                    [to_ping] => 
                    [pinged] => 
                    [post_modified] => 2023-02-18 08:35:34
                    [post_modified_gmt] => 2023-02-18 13:35:34
                    [post_content_filtered] => 
                    [post_parent] => 0
                    [guid] => https://dcs.convalsd.net/?p=2294
                    [menu_order] => 0
                    [post_type] => post
                    [post_mime_type] => 
                    [comment_count] => 0
                    [filter] => raw
                    [qms_post_link] => https://dcs.convalsd.net/2023/02/14/research-project-on-penguins/
                    [qms_post_featured_image] => Array
                        (
                            [original] => Array
                                (
                                    [0] => https://convalsd.net/wp-content/uploads/sites/9/2023/02/Penguin-Work.jpg
                                    [1] => 750
                                    [2] => 750
                                    [3] => 
                                )

                            [medium] => Array
                                (
                                    [0] => https://convalsd.net/wp-content/uploads/sites/9/2023/02/Penguin-Work-300x300.jpg
                                    [1] => 300
                                    [2] => 300
                                    [3] => 1
                                )

                            [thumbnail] => Array
                                (
                                    [0] => https://convalsd.net/wp-content/uploads/sites/9/2023/02/Penguin-Work-150x150.jpg
                                    [1] => 150
                                    [2] => 150
                                    [3] => 1
                                )

                            [news-thumb] => Array
                                (
                                    [0] => https://convalsd.net/wp-content/uploads/sites/9/2023/02/Penguin-Work-270x270.jpg
                                    [1] => 270
                                    [2] => 270
                                    [3] => 1
                                )

                            [homepage-slide] => Array
                                (
                                    [0] => https://convalsd.net/wp-content/uploads/sites/9/2023/02/Penguin-Work-750x720.jpg
                                    [1] => 750
                                    [2] => 720
                                    [3] => 1
                                )

                        )

                    [qms_post_content_image] => 0
                    [qms_post_excerpt] => 

Students at Dublin Consolidated School recently completed a unit on penguins. Their work included explorations of penguin anatomy, their habitat and life cycle, penguin nutrition facts as well as counting and graphing skills.


                    [site_name] => Dublin Consolidated School
                    [school_color] => #52759f
                    [qms_source] => dcs
                )

            [27] => WP_Post Object
                (
                    [ID] => 5887
                    [post_author] => 9
                    [post_date] => 2023-02-14 07:00:00
                    [post_date_gmt] => 2023-02-14 12:00:00
                    [post_content] => 


The ConVal School District Special Education Dept. will be holding a Preschool Child Check Clinic for 3 and 4 year old children living in the towns of Antrim, Bennington, Dublin, Francestown, Greenfield, Hancock, Peterborough, Sharon, and Temple on Monday, March 13, 2023 at the Antrim Elementary School with appointments between 9:00 a.m. to 12:00 p.m. Snow date is Thursday, March 16, 2023 (same time range).







The purpose of the clinic is to identify 3-4 year old children who may need further evaluation / consideration for special education services. Parents who have concerns about their child's speech, language, or overall development (cognitive, motor, social or play skills) should call 924-7503 x2032 to register for the clinic. 







Pre-registration is required. The child must be accompanied by a parent or legal guardian. Vision and hearing will also be screened.



                    [post_title] => ConVal School District Preschool Child Check March 13-16, 2023
                    [post_excerpt] => 
                    [post_status] => publish
                    [comment_status] => closed
                    [ping_status] => open
                    [post_password] => 
                    [post_name] => sau-1-conval-school-district-preschool-child-check
                    [to_ping] => 
                    [pinged] => 
                    [post_modified] => 2023-03-14 06:34:56
                    [post_modified_gmt] => 2023-03-14 10:34:56
                    [post_content_filtered] => 
                    [post_parent] => 0
                    [guid] => https://convalsd.net/?p=5887
                    [menu_order] => 0
                    [post_type] => post
                    [post_mime_type] => 
                    [comment_count] => 0
                    [filter] => raw
                    [qms_post_link] => https://convalsd.net/sau-1-conval-school-district-preschool-child-check/
                    [qms_post_featured_image] => Array
                        (
                            [original] => Array
                                (
                                    [0] => https://convalsd.net/wp-content/uploads/2022/03/ConVal-PreSchool.jpg
                                    [1] => 750
                                    [2] => 750
                                    [3] => 
                                )

                            [medium] => Array
                                (
                                    [0] => https://convalsd.net/wp-content/uploads/2022/03/ConVal-PreSchool-300x300.jpg
                                    [1] => 300
                                    [2] => 300
                                    [3] => 1
                                )

                            [thumbnail] => Array
                                (
                                    [0] => https://convalsd.net/wp-content/uploads/2022/03/ConVal-PreSchool-150x150.jpg
                                    [1] => 150
                                    [2] => 150
                                    [3] => 1
                                )

                            [news-thumb] => Array
                                (
                                    [0] => https://convalsd.net/wp-content/uploads/2022/03/ConVal-PreSchool-270x270.jpg
                                    [1] => 270
                                    [2] => 270
                                    [3] => 1
                                )

                            [homepage-slide] => Array
                                (
                                    [0] => https://convalsd.net/wp-content/uploads/2022/03/ConVal-PreSchool-750x720.jpg
                                    [1] => 750
                                    [2] => 720
                                    [3] => 1
                                )

                        )

                    [qms_post_content_image] => 0
                    [qms_post_excerpt] => 

The ConVal School District Special Education Dept. will be holding a Preschool Child Check Clinic for 3 and 4 year old children living in the towns of Antrim, Bennington, Dublin,


                    [site_name] => Contoocook Valley School District
                    [school_color] => #00507f
                    [qms_source] => convalsd
                )

            [28] => WP_Post Object
                (
                    [ID] => 2451
                    [post_author] => 9
                    [post_date] => 2023-02-13 16:38:16
                    [post_date_gmt] => 2023-02-13 21:38:16
                    [post_content] => 






To celebrate National Reading Month, we are having a Read-A-Thon. Sign up and sponsor the school or a specific student today! 












                    [qms_post_excerpt] => 





To celebrate National Reading Month, we are having a Read-A-Thon. Sign up and sponsor the school or a specific student today! 









We will be starting on:
2023-02-25





Temple Elementary School will be hosting a Blood Drive on Tuesday, March 28, 2023, from 3:30 pm to 7:30 pm.







This will be our "Pie Drive".  We will be serving all types of pies from meat pies to dessert pies.  Please consider donating and then enjoy a piece of delicious pie.  Call 1800REDCROSS or visit RedCrossBlood.org to make an appointment.



                    [post_title] => Blood Drive
                    [post_excerpt] => 
                    [post_status] => publish
                    [comment_status] => closed
                    [ping_status] => open
                    [post_password] => 
                    [post_name] => blood-drive-4
                    [to_ping] => 
                    [pinged] => 
                    [post_modified] => 2023-02-13 13:51:52
                    [post_modified_gmt] => 2023-02-13 18:51:52
                    [post_content_filtered] => 
                    [post_parent] => 0
                    [guid] => https://tes.convalsd.net/?p=1296
                    [menu_order] => 0
                    [post_type] => post
                    [post_mime_type] => 
                    [comment_count] => 0
                    [filter] => raw
                    [qms_post_link] => https://tes.convalsd.net/2023/02/13/blood-drive-4/
                    [qms_post_featured_image] => Array
                        (
                            [original] => Array
                                (
                                    [0] => https://convalsd.net/wp-content/uploads/sites/11/2023/02/Version4.jpg
                                    [1] => 750
                                    [2] => 750
                                    [3] => 
                                )

                            [medium] => Array
                                (
                                    [0] => https://convalsd.net/wp-content/uploads/sites/11/2023/02/Version4-300x300.jpg
                                    [1] => 300
                                    [2] => 300
                                    [3] => 1
                                )

                            [thumbnail] => Array
                                (
                                    [0] => https://convalsd.net/wp-content/uploads/sites/11/2023/02/Version4-150x150.jpg
                                    [1] => 150
                                    [2] => 150
                                    [3] => 1
                                )

                            [news-thumb] => Array
                                (
                                    [0] => https://convalsd.net/wp-content/uploads/sites/11/2023/02/Version4-270x270.jpg
                                    [1] => 270
                                    [2] => 270
                                    [3] => 1
                                )

                            [homepage-slide] => Array
                                (
                                    [0] => https://convalsd.net/wp-content/uploads/sites/11/2023/02/Version4-750x720.jpg
                                    [1] => 750
                                    [2] => 720
                                    [3] => 1
                                )

                        )

                    [qms_post_content_image] => 0
                    [qms_post_excerpt] => 

Temple Elementary School will be hosting a Blood Drive on Tuesday, March 28, 2023, from 3:30 pm to 7:30 pm.







This will be our "Pie Drive".  We will be serving all types of pies from meat pies to dessert pies.


                    [site_name] => Temple Elementary School
                    [school_color] => #059797
                    [qms_source] => tes
                )

            [30] => WP_Post Object
                (
                    [ID] => 1295
                    [post_author] => 76
                    [post_date] => 2023-02-13 13:45:13
                    [post_date_gmt] => 2023-02-13 18:45:13
                    [post_content] => 


Ms. Zablotny has so many fun ways of teaching students to read, write, and do mathematics. 







Using these fun, magnetic letter boards, students practice spelling words with individual letters and groups of letters.  They start with a word and can then quickly see different words by changing the initial, middle, and final sounds; "cat" can become "bat", "cot", or "cap".  







Our kindergarten students have been working very hard to be ready for first grade while having fun along the way.  The proud smiles are just so awesome to see.  



                    [post_title] => Kindergarten Word Work
                    [post_excerpt] => 
                    [post_status] => publish
                    [comment_status] => closed
                    [ping_status] => open
                    [post_password] => 
                    [post_name] => kindergarten-word-work
                    [to_ping] => 
                    [pinged] => 
                    [post_modified] => 2023-02-13 13:45:13
                    [post_modified_gmt] => 2023-02-13 18:45:13
                    [post_content_filtered] => 
                    [post_parent] => 0
                    [guid] => https://tes.convalsd.net/?p=1295
                    [menu_order] => 0
                    [post_type] => post
                    [post_mime_type] => 
                    [comment_count] => 0
                    [filter] => raw
                    [qms_post_link] => https://tes.convalsd.net/2023/02/13/kindergarten-word-work/
                    [qms_post_featured_image] => Array
                        (
                            [original] => Array
                                (
                                    [0] => https://convalsd.net/wp-content/uploads/sites/11/2023/02/K-spelling.jpg
                                    [1] => 1536
                                    [2] => 1536
                                    [3] => 
                                )

                            [medium] => Array
                                (
                                    [0] => https://convalsd.net/wp-content/uploads/sites/11/2023/02/K-spelling-300x300.jpg
                                    [1] => 300
                                    [2] => 300
                                    [3] => 1
                                )

                            [large] => Array
                                (
                                    [0] => https://convalsd.net/wp-content/uploads/sites/11/2023/02/K-spelling-1024x1024.jpg
                                    [1] => 1024
                                    [2] => 1024
                                    [3] => 1
                                )

                            [thumbnail] => Array
                                (
                                    [0] => https://convalsd.net/wp-content/uploads/sites/11/2023/02/K-spelling-150x150.jpg
                                    [1] => 150
                                    [2] => 150
                                    [3] => 1
                                )

                            [medium_large] => Array
                                (
                                    [0] => https://convalsd.net/wp-content/uploads/sites/11/2023/02/K-spelling-768x768.jpg
                                    [1] => 768
                                    [2] => 768
                                    [3] => 1
                                )

                            [1536x1536] => Array
                                (
                                    [0] => https://convalsd.net/wp-content/uploads/sites/11/2023/02/K-spelling-1536x1536.jpg
                                    [1] => 1536
                                    [2] => 1536
                                    [3] => 1
                                )

                            [news-thumb] => Array
                                (
                                    [0] => https://convalsd.net/wp-content/uploads/sites/11/2023/02/K-spelling-270x270.jpg
                                    [1] => 270
                                    [2] => 270
                                    [3] => 1
                                )

                            [homepage-slide] => Array
                                (
                                    [0] => https://convalsd.net/wp-content/uploads/sites/11/2023/02/K-spelling-1536x720.jpg
                                    [1] => 1536
                                    [2] => 720
                                    [3] => 1
                                )

                        )

                    [qms_post_content_image] => 0
                    [qms_post_excerpt] => 

Ms. Zablotny has so many fun ways of teaching students to read, write, and do mathematics. 







Using these fun, magnetic letter boards, students practice spelling words with individual letters and groups of letters.


                    [site_name] => Temple Elementary School
                    [school_color] => #059797
                    [qms_source] => tes
                )

            [31] => WP_Post Object
                (
                    [ID] => 1294
                    [post_author] => 76
                    [post_date] => 2023-02-13 13:02:10
                    [post_date_gmt] => 2023-02-13 18:02:10
                    [post_content] => 


Third and fourth-grade students have been working on their math facts.







Each day the students get a bit closer to having their photo on the "Hot Seat" hall of fame.  The students get to show off their abilities with Mr. Iwanowicz.  Once they have successfully completed a verbal "Quiz" of their math facts, they get to hang their photo on the board.   The "stars" are starting to accumulate.  We are so proud of the progress they continue to make.



                    [post_title] => Math Facts
                    [post_excerpt] => 
                    [post_status] => publish
                    [comment_status] => closed
                    [ping_status] => open
                    [post_password] => 
                    [post_name] => math-facts
                    [to_ping] => 
                    [pinged] => 
                    [post_modified] => 2023-02-13 13:50:33
                    [post_modified_gmt] => 2023-02-13 18:50:33
                    [post_content_filtered] => 
                    [post_parent] => 0
                    [guid] => https://tes.convalsd.net/?p=1294
                    [menu_order] => 0
                    [post_type] => post
                    [post_mime_type] => 
                    [comment_count] => 0
                    [filter] => raw
                    [qms_post_link] => https://tes.convalsd.net/2023/02/13/math-facts/
                    [qms_post_featured_image] => Array
                        (
                            [original] => Array
                                (
                                    [0] => https://convalsd.net/wp-content/uploads/sites/11/2023/02/Camdyn-Hot-seat.jpg
                                    [1] => 416
                                    [2] => 416
                                    [3] => 
                                )

                            [medium] => Array
                                (
                                    [0] => https://convalsd.net/wp-content/uploads/sites/11/2023/02/Camdyn-Hot-seat-300x300.jpg
                                    [1] => 300
                                    [2] => 300
                                    [3] => 1
                                )

                            [thumbnail] => Array
                                (
                                    [0] => https://convalsd.net/wp-content/uploads/sites/11/2023/02/Camdyn-Hot-seat-150x150.jpg
                                    [1] => 150
                                    [2] => 150
                                    [3] => 1
                                )

                            [news-thumb] => Array
                                (
                                    [0] => https://convalsd.net/wp-content/uploads/sites/11/2023/02/Camdyn-Hot-seat-270x270.jpg
                                    [1] => 270
                                    [2] => 270
                                    [3] => 1
                                )

                        )

                    [qms_post_content_image] => 0
                    [qms_post_excerpt] => 

Third and fourth-grade students have been working on their math facts.







Each day the students get a bit closer to having their photo on the "Hot Seat" hall of fame.


                    [site_name] => Temple Elementary School
                    [school_color] => #059797
                    [qms_source] => tes
                )

            [32] => WP_Post Object
                (
                    [ID] => 1293
                    [post_author] => 76
                    [post_date] => 2023-02-13 12:49:20
                    [post_date_gmt] => 2023-02-13 17:49:20
                    [post_content] => 


What an exciting afternoon full of learning activities celebrating the 100th day of school.







The older students enjoyed helping the younger students during the celebration.  How full will this jar be with 100 drops of blue water?  What a great activity supporting the development of fine motor skills and counting all in one.



                    [post_title] => 100th Day Learning
                    [post_excerpt] => 
                    [post_status] => publish
                    [comment_status] => closed
                    [ping_status] => open
                    [post_password] => 
                    [post_name] => 100th-day-learning
                    [to_ping] => 
                    [pinged] => 
                    [post_modified] => 2023-02-13 12:49:36
                    [post_modified_gmt] => 2023-02-13 17:49:36
                    [post_content_filtered] => 
                    [post_parent] => 0
                    [guid] => https://tes.convalsd.net/?p=1293
                    [menu_order] => 0
                    [post_type] => post
                    [post_mime_type] => 
                    [comment_count] => 0
                    [filter] => raw
                    [qms_post_link] => https://tes.convalsd.net/2023/02/13/100th-day-learning/
                    [qms_post_featured_image] => Array
                        (
                            [original] => Array
                                (
                                    [0] => https://convalsd.net/wp-content/uploads/sites/11/2023/02/100th-day.jpg
                                    [1] => 1313
                                    [2] => 1313
                                    [3] => 
                                )

                            [medium] => Array
                                (
                                    [0] => https://convalsd.net/wp-content/uploads/sites/11/2023/02/100th-day-300x300.jpg
                                    [1] => 300
                                    [2] => 300
                                    [3] => 1
                                )

                            [large] => Array
                                (
                                    [0] => https://convalsd.net/wp-content/uploads/sites/11/2023/02/100th-day-1024x1024.jpg
                                    [1] => 1024
                                    [2] => 1024
                                    [3] => 1
                                )

                            [thumbnail] => Array
                                (
                                    [0] => https://convalsd.net/wp-content/uploads/sites/11/2023/02/100th-day-150x150.jpg
                                    [1] => 150
                                    [2] => 150
                                    [3] => 1
                                )

                            [medium_large] => Array
                                (
                                    [0] => https://convalsd.net/wp-content/uploads/sites/11/2023/02/100th-day-768x768.jpg
                                    [1] => 768
                                    [2] => 768
                                    [3] => 1
                                )

                            [news-thumb] => Array
                                (
                                    [0] => https://convalsd.net/wp-content/uploads/sites/11/2023/02/100th-day-270x270.jpg
                                    [1] => 270
                                    [2] => 270
                                    [3] => 1
                                )

                            [homepage-slide] => Array
                                (
                                    [0] => https://convalsd.net/wp-content/uploads/sites/11/2023/02/100th-day-1313x720.jpg
                                    [1] => 1313
                                    [2] => 720
                                    [3] => 1
                                )

                        )

                    [qms_post_content_image] => 0
                    [qms_post_excerpt] => 

What an exciting afternoon full of learning activities celebrating the 100th day of school.







The older students enjoyed helping the younger students during the celebration.  How full will this jar be with 100 drops of blue water?


                    [site_name] => Temple Elementary School
                    [school_color] => #059797
                    [qms_source] => tes
                )

            [33] => WP_Post Object
                (
                    [ID] => 2286
                    [post_author] => 9
                    [post_date] => 2023-02-13 08:15:11
                    [post_date_gmt] => 2023-02-13 13:15:11
                    [post_content] => 


2nd graders at Dublin Consolidated School are all hearts and smiles as they show off their handmade Valentine's cards.



                    [post_title] => All Hearts and Smiles
                    [post_excerpt] => 
                    [post_status] => publish
                    [comment_status] => closed
                    [ping_status] => open
                    [post_password] => 
                    [post_name] => all-hearts-and-smiles
                    [to_ping] => 
                    [pinged] => 
                    [post_modified] => 2023-02-18 08:16:47
                    [post_modified_gmt] => 2023-02-18 13:16:47
                    [post_content_filtered] => 
                    [post_parent] => 0
                    [guid] => https://dcs.convalsd.net/?p=2286
                    [menu_order] => 0
                    [post_type] => post
                    [post_mime_type] => 
                    [comment_count] => 0
                    [filter] => raw
                    [qms_post_link] => https://dcs.convalsd.net/2023/02/13/all-hearts-and-smiles/
                    [qms_post_featured_image] => Array
                        (
                            [original] => Array
                                (
                                    [0] => https://convalsd.net/wp-content/uploads/sites/9/2023/02/2nd-grade-hearts-smiles-20230214.jpg
                                    [1] => 750
                                    [2] => 750
                                    [3] => 
                                )

                            [medium] => Array
                                (
                                    [0] => https://convalsd.net/wp-content/uploads/sites/9/2023/02/2nd-grade-hearts-smiles-20230214-300x300.jpg
                                    [1] => 300
                                    [2] => 300
                                    [3] => 1
                                )

                            [thumbnail] => Array
                                (
                                    [0] => https://convalsd.net/wp-content/uploads/sites/9/2023/02/2nd-grade-hearts-smiles-20230214-150x150.jpg
                                    [1] => 150
                                    [2] => 150
                                    [3] => 1
                                )

                            [news-thumb] => Array
                                (
                                    [0] => https://convalsd.net/wp-content/uploads/sites/9/2023/02/2nd-grade-hearts-smiles-20230214-270x270.jpg
                                    [1] => 270
                                    [2] => 270
                                    [3] => 1
                                )

                            [homepage-slide] => Array
                                (
                                    [0] => https://convalsd.net/wp-content/uploads/sites/9/2023/02/2nd-grade-hearts-smiles-20230214-750x720.jpg
                                    [1] => 750
                                    [2] => 720
                                    [3] => 1
                                )

                        )

                    [qms_post_content_image] => 0
                    [qms_post_excerpt] => 

2nd graders at Dublin Consolidated School are all hearts and smiles as they show off their handmade Valentine's cards.


                    [site_name] => Dublin Consolidated School
                    [school_color] => #52759f
                    [qms_source] => dcs
                )

            [34] => WP_Post Object
                (
                    [ID] => 6523
                    [post_author] => 9
                    [post_date] => 2023-02-12 11:12:07
                    [post_date_gmt] => 2023-02-12 16:12:07
                    [post_content] => 


by Janine Lesser
Chair, ConVal School Board







The day to vote on the 2023-24 ConVal budget is March 14th in your local polling place. All households in the nine towns in our regional school district will receive an annual flyer with the budget and the warrant articles, and information on your voting locations and times. We sincerely hope you will make the commitment to vote for the school budget on the 14th — our students are counting on you.







We all know it's crucial we make good decisions. If you have children enrolled in the district schools, if you are a community-oriented person who believes in investing in our children, or if you are simply thinking about real estate values and taxes, the school budget vote makes us sit up and pay attention. 







But the issues are complicated and straightforward, understandable facts can sometimes be hard to come by. The ConVal School Board would like to offer some information that we believe is important to your decision. The Board has posted a series of articles on the ConVal School Board website. The information includes the proposed 2023-2024 budget, a PowerPoint including highlights of the proposed budget, the warrant, a sample ballot, an explanation of the trust funds, and information on how property taxes are determined. You can find that information here: schoolboard.convalsd.net/budget. 







There is a Community Forum on March 6th at 6:00 PM in Lucy Hurlin Theatre, whose subject will be the proposed budget. The Forum is live-streamed at this link: youtube.com/c/ConValEvents. You will be able to find the recording on YouTube, after March 6th. You can also contact your school board representative with questions, those representatives are also listed under the school board link.







The ConVal 2023-2028 Strategic Plan is now finished and approved and moving into implementation. You can find the plan in the "Quicklinks" section of the ConVal website under the heading "District Strategic Plan 2028." 







Included in the proposed budget is the ability to begin the work of reaching our identified student-centered outcomes. The increase in the budget is at 1.35% — an accomplishment during these challenging economic times. Kudos to the school and SAU administration: their hard work and ability to balance student needs and taxpayer limits was accomplished through skill and creativity.







Public education is facing challenges across the country. ConVal has fared better than most but the ever-decreasing state funding and an onslaught of legislation and unfunded mandates present serious barriers. 







Despite this reality, our schools continued to gain recognition and awards. In academics and the arts, last year alone, the ConVal High School Choir won a Gold Medal and the ConVal High School Band won a Platinum Medal at the Great East Music Festival (well-deserved!!). A ConVal High School student won first prize at the New Hampshire High School Short Film Festival, "Everest to End Duchenne." Juniors and seniors achieved: 15 AP Student Performance and 4 Scholars With Honors Awards; 4 Scholastic Writing and 35 Scholastic Arts Awards; 2 National Merit Scholarship Commendations. 







The GBS and SMS Robotics teams respectively won First Place and participated in the World Championships in Dallas. A ConVal Applied Technology Center student garnered the Best Overall Project award from the New Hampshire Chapter of the American Institute of Architects (AIANH). 







ConVal students also demonstrated good citizenship, winning the First Prize in the American Legion Oratorical Contest and the DAR Good Citizen Award. Two high school students received the Peter R. Marsh Foundation Silent Servant Award in the fall. 







Our sports teams brought home their share of honors as well, among them the Division 3 State Championships, Middle School Girls Cross Country, teams A & B; SMS Boys Soccer, 2nd in Tri-County Championship; ConVal High School Lacrosse WMUR Hometown Hero Award; Athletic All-State Honors for ConVal High School Boys Soccer, Golf, Girls Field Hockey, Soccer and Volleyball; the Monadnock Ledger-Transcript Sports Awards (ConVal High School Soccer and Volleyball); Keene Sentinel Player of the Year Awards Soccer and Volleyball; Keene Sentinel Player of the Week Honors Boys Soccer, Football and Girls Volleyball. And just weeks ago, two Cougar alpine skiers qualified for the NHIAA Division II Meet of Champions.







Our staff are great, too, and were recognized for their excellence this past year: ConVal staff received the School Librarian of the Year Award and the New Hampshire Society for Technology in Education Technology Impact Award. The Applied Technology Center was recognized by the New England Association of Woodworking Teachers with the Program of the Year Award. ConVal High School's soccer coach received the Division II Soccer Coach of the Year Award, and a Great Brook School teacher was a semi-finalist for the honor of New Hampshire Teacher of the Year.







Beyond classroom learning, our students enjoy expanded educational opportunities with a variety of community and state-based organizations: the Harris Center for Conservation Education; Lab Girls; the Cornucopia Project; and New Hampshire Fish and Game. 







There are cooperative partnerships with the New Hampshire Higher Education Assistance Foundation (NHHEAF); Keene State College; the Community College System of New Hampshire; Upward Bound; Career Day; and Stem Fest UNH. 







Our students are matched in Extended Learning Opportunities (ELOs) and internships with a wide variety of local employers. They engage with service organizations like the Rotary, the Lions Club, and the Daughters of the American Revolution. They also regularly connect with local emergency management departments, fire departments, and police departments; local libraries and senior centers; and community organizations like the River Center and the Grapevine. 







In addition to classroom visits by a wide variety of local artists, such as writer-illustrator Marty Kelley and Cy Montgomery, our students also get to expand their physical education and movement skills through artist–in-residency programs like those offered by the Wunderle's Big Top Adventures Circus and the New Hampshire Dance Institute (NHDI). 







Music enrichment activities are provided by Monadnock Music, the Temple Band, and Electric Earth Concerts. At the high school level, student writers and photographers gain valuable experience through their collaboration with the Monadnock Ledger-Transcript by editing and publishing "The Link." And for those who are interested in serving as first responders in their communities, ConVal offers EMT training, scenario-based firefighter training, and LNA certifications.







All of these expanded learning opportunities are designed to help connect our students to the nine towns that make up ConVal, explore the rich cultural resources in our district, and offer them pathways to their future careers.







Again, the budget for which we are asking support is conservative: the operating budget has a 1.35% increase over the current year's budget. In the face of declining state revenues, the school board fully recognizes both its responsibility to taxpayers and to the children and families of these nine communities. 







The need for an education that prepares our students for the rigors of independent and informed decisions and action in our democracy has never been greater. The Board is fully invested in comprehensively addressing one of our most pressing problems — managing the cost of education while maintaining excellence and equity in education for all students. 







We hope that you agree and vote yes for the budget.



                    [post_title] => Vote "Yes" To Support ConVal School Budget
                    [post_excerpt] => 
                    [post_status] => publish
                    [comment_status] => closed
                    [ping_status] => open
                    [post_password] => 
                    [post_name] => vote-yes-to-support-conval-school-budget-20230213
                    [to_ping] => 
                    [pinged] => 
                    [post_modified] => 2023-02-27 11:42:04
                    [post_modified_gmt] => 2023-02-27 16:42:04
                    [post_content_filtered] => 
                    [post_parent] => 0
                    [guid] => https://schoolboard.convalsd.net/?p=6523
                    [menu_order] => 0
                    [post_type] => post
                    [post_mime_type] => 
                    [comment_count] => 0
                    [filter] => raw
                    [qms_post_link] => https://schoolboard.convalsd.net/2023/02/12/vote-yes-to-support-conval-school-budget-20230213/
                    [qms_post_featured_image] => Array
                        (
                            [original] => Array
                                (
                                    [0] => https://convalsd.net/wp-content/uploads/sites/3/2018/01/SchoolboardLogo_red2.jpg
                                    [1] => 750
                                    [2] => 750
                                    [3] => 
                                )

                            [thumbnail] => Array
                                (
                                    [0] => https://convalsd.net/wp-content/uploads/sites/3/2018/01/SchoolboardLogo_red2-150x150.jpg
                                    [1] => 150
                                    [2] => 150
                                    [3] => 1
                                )

                            [medium] => Array
                                (
                                    [0] => https://convalsd.net/wp-content/uploads/sites/3/2018/01/SchoolboardLogo_red2-300x300.jpg
                                    [1] => 300
                                    [2] => 300
                                    [3] => 1
                                )

                            [news-thumb] => Array
                                (
                                    [0] => https://convalsd.net/wp-content/uploads/sites/3/2018/01/SchoolboardLogo_red2-270x270.jpg
                                    [1] => 270
                                    [2] => 270
                                    [3] => 1
                                )

                            [homepage-slide] => Array
                                (
                                    [0] => https://convalsd.net/wp-content/uploads/sites/3/2018/01/SchoolboardLogo_red2-750x720.jpg
                                    [1] => 750
                                    [2] => 720
                                    [3] => 1
                                )

                        )

                    [qms_post_content_image] => 0
                    [qms_post_excerpt] => 

by Janine Lesser
Chair, ConVal School Board







The day to vote on the 2023-24 ConVal budget is March 14th in your local polling place. All households in the nine towns in our regional school district will receive an annual flyer with the budget and the warrant articles,

  Read More

: Middle Schools Students Attend ConVal Career Fair


                    [site_name] => ConVal School Board
                    [school_color] => #700e0e
                    [qms_source] => schoolboard
                )

            [35] => WP_Post Object
                (
                    [ID] => 2449
                    [post_author] => 9
                    [post_date] => 2023-02-10 16:33:13
                    [post_date_gmt] => 2023-02-10 21:33:13
                    [post_content] => 


During a recent Outdoor Lions Learning activity, students learned what it takes to make pizza on the fire pit.



                    [post_title] => Making Pizza During Outdoor Learning
                    [post_excerpt] => 
                    [post_status] => publish
                    [comment_status] => closed
                    [ping_status] => open
                    [post_password] => 
                    [post_name] => making-pizza-during-outdoor-learning
                    [to_ping] => 
                    [pinged] => 
                    [post_modified] => 2023-02-18 16:39:53
                    [post_modified_gmt] => 2023-02-18 21:39:53
                    [post_content_filtered] => 
                    [post_parent] => 0
                    [guid] => https://fes.convalsd.net/?p=2449
                    [menu_order] => 0
                    [post_type] => post
                    [post_mime_type] => 
                    [comment_count] => 0
                    [filter] => raw
                    [qms_post_link] => https://fes.convalsd.net/2023/02/10/making-pizza-during-outdoor-learning/
                    [qms_post_featured_image] => Array
                        (
                            [original] => Array
                                (
                                    [0] => https://convalsd.net/wp-content/uploads/sites/6/2023/02/FES-Outdoor-Learning.jpg
                                    [1] => 750
                                    [2] => 750
                                    [3] => 
                                )

                            [medium] => Array
                                (
                                    [0] => https://convalsd.net/wp-content/uploads/sites/6/2023/02/FES-Outdoor-Learning-300x300.jpg
                                    [1] => 300
                                    [2] => 300
                                    [3] => 1
                                )

                            [thumbnail] => Array
                                (
                                    [0] => https://convalsd.net/wp-content/uploads/sites/6/2023/02/FES-Outdoor-Learning-150x150.jpg
                                    [1] => 150
                                    [2] => 150
                                    [3] => 1
                                )

                            [news-thumb] => Array
                                (
                                    [0] => https://convalsd.net/wp-content/uploads/sites/6/2023/02/FES-Outdoor-Learning-270x270.jpg
                                    [1] => 270
                                    [2] => 270
                                    [3] => 1
                                )

                            [homepage-slide] => Array
                                (
                                    [0] => https://convalsd.net/wp-content/uploads/sites/6/2023/02/FES-Outdoor-Learning-750x720.jpg
                                    [1] => 750
                                    [2] => 720
                                    [3] => 1
                                )

                        )

                    [qms_post_content_image] => 0
                    [qms_post_excerpt] => 

During a recent Outdoor Lions Learning activity, students learned what it takes to make pizza on the fire pit.


                    [site_name] => Francestown Elementary School
                    [school_color] => #007f61
                    [qms_source] => fes
                )

            [36] => WP_Post Object
                (
                    [ID] => 2290
                    [post_author] => 9
                    [post_date] => 2023-02-09 08:22:28
                    [post_date_gmt] => 2023-02-09 13:22:28
                    [post_content] => 


1st graders show that being in the dog house can sometimes be fun!



                    [post_title] => 1st Graders In The Dog House
                    [post_excerpt] => 
                    [post_status] => publish
                    [comment_status] => closed
                    [ping_status] => open
                    [post_password] => 
                    [post_name] => 1st-graders-in-the-dog-house
                    [to_ping] => 
                    [pinged] => 
                    [post_modified] => 2023-02-18 08:24:22
                    [post_modified_gmt] => 2023-02-18 13:24:22
                    [post_content_filtered] => 
                    [post_parent] => 0
                    [guid] => https://dcs.convalsd.net/?p=2290
                    [menu_order] => 0
                    [post_type] => post
                    [post_mime_type] => 
                    [comment_count] => 0
                    [filter] => raw
                    [qms_post_link] => https://dcs.convalsd.net/2023/02/09/1st-graders-in-the-dog-house/
                    [qms_post_featured_image] => Array
                        (
                            [original] => Array
                                (
                                    [0] => https://convalsd.net/wp-content/uploads/sites/9/2023/02/DCS-1st-grade-in-the-doghouse.jpg
                                    [1] => 750
                                    [2] => 750
                                    [3] => 
                                )

                            [medium] => Array
                                (
                                    [0] => https://convalsd.net/wp-content/uploads/sites/9/2023/02/DCS-1st-grade-in-the-doghouse-300x300.jpg
                                    [1] => 300
                                    [2] => 300
                                    [3] => 1
                                )

                            [thumbnail] => Array
                                (
                                    [0] => https://convalsd.net/wp-content/uploads/sites/9/2023/02/DCS-1st-grade-in-the-doghouse-150x150.jpg
                                    [1] => 150
                                    [2] => 150
                                    [3] => 1
                                )

                            [news-thumb] => Array
                                (
                                    [0] => https://convalsd.net/wp-content/uploads/sites/9/2023/02/DCS-1st-grade-in-the-doghouse-270x270.jpg
                                    [1] => 270
                                    [2] => 270
                                    [3] => 1
                                )

                            [homepage-slide] => Array
                                (
                                    [0] => https://convalsd.net/wp-content/uploads/sites/9/2023/02/DCS-1st-grade-in-the-doghouse-750x720.jpg
                                    [1] => 750
                                    [2] => 720
                                    [3] => 1
                                )

                        )

                    [qms_post_content_image] => 0
                    [qms_post_excerpt] => 

1st graders show that being in the dog house can sometimes be fun!


                    [site_name] => Dublin Consolidated School
                    [school_color] => #52759f
                    [qms_source] => dcs
                )

            [37] => WP_Post Object
                (
                    [ID] => 2447
                    [post_author] => 9
                    [post_date] => 2023-02-08 16:23:21
                    [post_date_gmt] => 2023-02-08 21:23:21
                    [post_content] => 


Dear FES families,







We hope you have weathered this storm. We are ready to welcome students back to school tomorrow, March 17, 2023. We will have a two hour delay and will follow our usual schedule for a delay. Due to the continuing hazardous road conditions in many towns, there will be some significant changes to bus routes.  In many cases, buses can only travel on main roads; therefore, families will need to transport their children to the identified bus pick-up/drop-off locations, which can be found below as well as on the Conval district website and social media sites. Any student who cannot be transported to school by families or to the designated bus pick-up/drop-off locations will be considered absent excused. 







FES Bus 23 -  10:15 AM    







pick up along Rte. 47 from Onset to FES   







Please contact the bus company by phone at (603) 924-9211 for any questions regarding the routes, if you have other questions or concerns please reach out to me.







Warmest regards,







Beth Gibney







Principal







                    [post_title] => Return to School Information - Friday March 17th
                    [post_excerpt] => 
                    [post_status] => publish
                    [comment_status] => closed
                    [ping_status] => open
                    [post_password] => 
                    [post_name] => fes-students-have-fun-with-crazy-8s
                    [to_ping] => 
                    [pinged] => 
                    [post_modified] => 2023-03-16 18:13:44
                    [post_modified_gmt] => 2023-03-16 22:13:44
                    [post_content_filtered] => 
                    [post_parent] => 0
                    [guid] => https://fes.convalsd.net/?p=2447
                    [menu_order] => 0
                    [post_type] => post
                    [post_mime_type] => 
                    [comment_count] => 0
                    [filter] => raw
                    [qms_post_link] => https://fes.convalsd.net/2023/02/08/fes-students-have-fun-with-crazy-8s/
                    [qms_post_featured_image] => Array
                        (
                            [original] => Array
                                (
                                    [0] => https://convalsd.net/wp-content/uploads/sites/6/2023/02/2-hour-delayed-start1024_1.jpg
                                    [1] => 768
                                    [2] => 1024
                                    [3] => 
                                )

                            [medium] => Array
                                (
                                    [0] => https://convalsd.net/wp-content/uploads/sites/6/2023/02/2-hour-delayed-start1024_1-225x300.jpg
                                    [1] => 225
                                    [2] => 300
                                    [3] => 1
                                )

                            [thumbnail] => Array
                                (
                                    [0] => https://convalsd.net/wp-content/uploads/sites/6/2023/02/2-hour-delayed-start1024_1-150x150.jpg
                                    [1] => 150
                                    [2] => 150
                                    [3] => 1
                                )

                            [news-thumb] => Array
                                (
                                    [0] => https://convalsd.net/wp-content/uploads/sites/6/2023/02/2-hour-delayed-start1024_1-203x270.jpg
                                    [1] => 203
                                    [2] => 270
                                    [3] => 1
                                )

                            [homepage-slide] => Array
                                (
                                    [0] => https://convalsd.net/wp-content/uploads/sites/6/2023/02/2-hour-delayed-start1024_1-768x720.jpg
                                    [1] => 768
                                    [2] => 720
                                    [3] => 1
                                )

                        )

                    [qms_post_content_image] => 0
                    [qms_post_excerpt] => 

Dear FES families,







We hope you have weathered this storm. We are ready to welcome students back to school tomorrow, March 17, 2023. We will have a two hour delay and will follow our usual schedule for a delay.


                    [site_name] => Francestown Elementary School
                    [school_color] => #007f61
                    [qms_source] => fes
                )

            [38] => WP_Post Object
                (
                    [ID] => 6514
                    [post_author] => 9
                    [post_date] => 2023-02-05 11:23:14
                    [post_date_gmt] => 2023-02-05 16:23:14
                    [post_content] => 


by Jim Fredrickson
Chairman, Budget & Property Committee
ConVal School Board







This final article will review how the school budget is used to calculate the "local education" portion of property taxes in the nine towns in the District.







Specifically, we'll look at your final FY22 tax bill that you recently paid. That will help you understand why you cannot simply use the % increase in the proposed FY23-24 school district budget to estimate the impact on your next tax bills.







For the detailed document (8 pages) on this issue, please click here.



                    [post_title] => No. 4: 2022 Property Taxes - ConVal School District
                    [post_excerpt] => 
                    [post_status] => publish
                    [comment_status] => closed
                    [ping_status] => open
                    [post_password] => 
                    [post_name] => no-4-2022-property-taxes-conval-school-district
                    [to_ping] => 
                    [pinged] => 
                    [post_modified] => 2023-02-05 11:34:04
                    [post_modified_gmt] => 2023-02-05 16:34:04
                    [post_content_filtered] => 
                    [post_parent] => 0
                    [guid] => https://schoolboard.convalsd.net/?p=6514
                    [menu_order] => 0
                    [post_type] => post
                    [post_mime_type] => 
                    [comment_count] => 0
                    [filter] => raw
                    [qms_post_link] => https://schoolboard.convalsd.net/2023/02/05/no-4-2022-property-taxes-conval-school-district/
                    [qms_post_featured_image] => Array
                        (
                            [original] => Array
                                (
                                    [0] => https://convalsd.net/wp-content/uploads/sites/3/2018/01/SchoolboardLogo_red2.jpg
                                    [1] => 750
                                    [2] => 750
                                    [3] => 
                                )

                            [thumbnail] => Array
                                (
                                    [0] => https://convalsd.net/wp-content/uploads/sites/3/2018/01/SchoolboardLogo_red2-150x150.jpg
                                    [1] => 150
                                    [2] => 150
                                    [3] => 1
                                )

                            [medium] => Array
                                (
                                    [0] => https://convalsd.net/wp-content/uploads/sites/3/2018/01/SchoolboardLogo_red2-300x300.jpg
                                    [1] => 300
                                    [2] => 300
                                    [3] => 1
                                )

                            [news-thumb] => Array
                                (
                                    [0] => https://convalsd.net/wp-content/uploads/sites/3/2018/01/SchoolboardLogo_red2-270x270.jpg
                                    [1] => 270
                                    [2] => 270
                                    [3] => 1
                                )

                            [homepage-slide] => Array
                                (
                                    [0] => https://convalsd.net/wp-content/uploads/sites/3/2018/01/SchoolboardLogo_red2-750x720.jpg
                                    [1] => 750
                                    [2] => 720
                                    [3] => 1
                                )

                        )

                    [qms_post_content_image] => 0
                    [qms_post_excerpt] => 

by Jim Fredrickson
Chairman, Budget & Property Committee
ConVal School Board







This final article will review how the school budget is used to calculate the "local education" portion of property taxes in the nine towns in the District.

  Read More

: Middle Schools Students Attend ConVal Career Fair


                    [site_name] => ConVal School Board
                    [school_color] => #700e0e
                    [qms_source] => schoolboard
                )

            [39] => WP_Post Object
                (
                    [ID] => 5420
                    [post_author] => 85
                    [post_date] => 2023-01-27 13:07:37
                    [post_date_gmt] => 2023-01-27 18:07:37
                    [post_content] => 


The students in FACS class participated in another successful round of Cookie Wars.  The winners of this round created a delicious Nutella sandwich cookie!



                    [post_title] => Cookie Wars
                    [post_excerpt] => 
                    [post_status] => publish
                    [comment_status] => closed
                    [ping_status] => open
                    [post_password] => 
                    [post_name] => cookie-wars
                    [to_ping] => 
                    [pinged] => 
                    [post_modified] => 2023-01-27 13:11:13
                    [post_modified_gmt] => 2023-01-27 18:11:13
                    [post_content_filtered] => 
                    [post_parent] => 0
                    [guid] => https://gbs.convalsd.net/?p=5420
                    [menu_order] => 0
                    [post_type] => post
                    [post_mime_type] => 
                    [comment_count] => 0
                    [filter] => raw
                    [qms_post_link] => https://gbs.convalsd.net/2023/01/27/cookie-wars/
                    [qms_post_featured_image] => Array
                        (
                            [original] => Array
                                (
                                    [0] => https://convalsd.net/wp-content/uploads/sites/12/2023/01/Cookie-Wars-Jan-2023.jpg
                                    [1] => 750
                                    [2] => 750
                                    [3] => 
                                )

                            [medium] => Array
                                (
                                    [0] => https://convalsd.net/wp-content/uploads/sites/12/2023/01/Cookie-Wars-Jan-2023-300x300.jpg
                                    [1] => 300
                                    [2] => 300
                                    [3] => 1
                                )

                            [thumbnail] => Array
                                (
                                    [0] => https://convalsd.net/wp-content/uploads/sites/12/2023/01/Cookie-Wars-Jan-2023-150x150.jpg
                                    [1] => 150
                                    [2] => 150
                                    [3] => 1
                                )

                            [news-thumb] => Array
                                (
                                    [0] => https://convalsd.net/wp-content/uploads/sites/12/2023/01/Cookie-Wars-Jan-2023-270x270.jpg
                                    [1] => 270
                                    [2] => 270
                                    [3] => 1
                                )

                            [homepage-slide] => Array
                                (
                                    [0] => https://convalsd.net/wp-content/uploads/sites/12/2023/01/Cookie-Wars-Jan-2023-750x720.jpg
                                    [1] => 750
                                    [2] => 720
                                    [3] => 1
                                )

                        )

                    [qms_post_content_image] => 0
                    [qms_post_excerpt] => 

The students in FACS class participated in another successful round of Cookie Wars.  The winners of this round created a delicious Nutella sandwich cookie!


                    [site_name] => Great Brook School
                    [school_color] => #900701
                    [qms_source] => gbs
                )

            [40] => WP_Post Object
                (
                    [ID] => 2318
                    [post_author] => 77
                    [post_date] => 2023-01-09 11:29:31
                    [post_date_gmt] => 2023-01-09 16:29:31
                    [post_content] => 


Students sharing challenges and successes from the day at closing circle.













                    [post_title] => 4th Grade
                    [post_excerpt] => 
                    [post_status] => publish
                    [comment_status] => closed
                    [ping_status] => open
                    [post_password] => 
                    [post_name] => 4th-grade
                    [to_ping] => 
                    [pinged] => 
                    [post_modified] => 2023-02-22 10:34:25
                    [post_modified_gmt] => 2023-02-22 15:34:25
                    [post_content_filtered] => 
                    [post_parent] => 0
                    [guid] => https://hes.convalsd.net/?p=2318
                    [menu_order] => 0
                    [post_type] => post
                    [post_mime_type] => 
                    [comment_count] => 0
                    [filter] => raw
                    [qms_post_link] => https://hes.convalsd.net/4th-grade/
                    [qms_post_featured_image] => Array
                        (
                            [original] => Array
                                (
                                    [0] => https://convalsd.net/wp-content/uploads/sites/8/2023/01/4th-website-750x750-1.jpg
                                    [1] => 750
                                    [2] => 750
                                    [3] => 
                                )

                            [medium] => Array
                                (
                                    [0] => https://convalsd.net/wp-content/uploads/sites/8/2023/01/4th-website-750x750-1-300x300.jpg
                                    [1] => 300
                                    [2] => 300
                                    [3] => 1
                                )

                            [thumbnail] => Array
                                (
                                    [0] => https://convalsd.net/wp-content/uploads/sites/8/2023/01/4th-website-750x750-1-150x150.jpg
                                    [1] => 150
                                    [2] => 150
                                    [3] => 1
                                )

                            [news-thumb] => Array
                                (
                                    [0] => https://convalsd.net/wp-content/uploads/sites/8/2023/01/4th-website-750x750-1-270x270.jpg
                                    [1] => 270
                                    [2] => 270
                                    [3] => 1
                                )

                            [homepage-slide] => Array
                                (
                                    [0] => https://convalsd.net/wp-content/uploads/sites/8/2023/01/4th-website-750x750-1-750x720.jpg
                                    [1] => 750
                                    [2] => 720
                                    [3] => 1
                                )

                        )

                    [qms_post_content_image] => 0
                    [qms_post_excerpt] => 

Students sharing challenges and successes from the day at closing circle.






                    [site_name] => Hancock Elementary School
                    [school_color] => #156234
                    [qms_source] => hes
                )

            [41] => WP_Post Object
                (
                    [ID] => 2316
                    [post_author] => 77
                    [post_date] => 2023-01-09 11:26:15
                    [post_date_gmt] => 2023-01-09 16:26:15
                    [post_content] => 


3rd grade students diligently writing about owls.









                    [post_title] => 3rd Grade
                    [post_excerpt] => 
                    [post_status] => publish
                    [comment_status] => closed
                    [ping_status] => open
                    [post_password] => 
                    [post_name] => 3rd-grade
                    [to_ping] => 
                    [pinged] => 
                    [post_modified] => 2023-02-22 10:33:12
                    [post_modified_gmt] => 2023-02-22 15:33:12
                    [post_content_filtered] => 
                    [post_parent] => 0
                    [guid] => https://hes.convalsd.net/?p=2316
                    [menu_order] => 0
                    [post_type] => post
                    [post_mime_type] => 
                    [comment_count] => 0
                    [filter] => raw
                    [qms_post_link] => https://hes.convalsd.net/3rd-grade/
                    [qms_post_featured_image] => Array
                        (
                            [original] => Array
                                (
                                    [0] => https://convalsd.net/wp-content/uploads/sites/8/2023/01/3rd-website-750x750-1.jpg
                                    [1] => 750
                                    [2] => 750
                                    [3] => 
                                )

                            [medium] => Array
                                (
                                    [0] => https://convalsd.net/wp-content/uploads/sites/8/2023/01/3rd-website-750x750-1-300x300.jpg
                                    [1] => 300
                                    [2] => 300
                                    [3] => 1
                                )

                            [thumbnail] => Array
                                (
                                    [0] => https://convalsd.net/wp-content/uploads/sites/8/2023/01/3rd-website-750x750-1-150x150.jpg
                                    [1] => 150
                                    [2] => 150
                                    [3] => 1
                                )

                            [news-thumb] => Array
                                (
                                    [0] => https://convalsd.net/wp-content/uploads/sites/8/2023/01/3rd-website-750x750-1-270x270.jpg
                                    [1] => 270
                                    [2] => 270
                                    [3] => 1
                                )

                            [homepage-slide] => Array
                                (
                                    [0] => https://convalsd.net/wp-content/uploads/sites/8/2023/01/3rd-website-750x750-1-750x720.jpg
                                    [1] => 750
                                    [2] => 720
                                    [3] => 1
                                )

                        )

                    [qms_post_content_image] => 0
                    [qms_post_excerpt] => 

3rd grade students diligently writing about owls.


                    [site_name] => Hancock Elementary School
                    [school_color] => #156234
                    [qms_source] => hes
                )

            [42] => WP_Post Object
                (
                    [ID] => 2314
                    [post_author] => 77
                    [post_date] => 2023-01-09 11:18:17
                    [post_date_gmt] => 2023-01-09 16:18:17
                    [post_content] => 


1st grader working on number sense using a dice game.



                    [post_title] => 1st Grade
                    [post_excerpt] => 
                    [post_status] => publish
                    [comment_status] => closed
                    [ping_status] => open
                    [post_password] => 
                    [post_name] => 1st-grade-2
                    [to_ping] => 
                    [pinged] => 
                    [post_modified] => 2023-02-22 10:32:07
                    [post_modified_gmt] => 2023-02-22 15:32:07
                    [post_content_filtered] => 
                    [post_parent] => 0
                    [guid] => https://hes.convalsd.net/?p=2314
                    [menu_order] => 0
                    [post_type] => post
                    [post_mime_type] => 
                    [comment_count] => 0
                    [filter] => raw
                    [qms_post_link] => https://hes.convalsd.net/1st-grade-2/
                    [qms_post_featured_image] => Array
                        (
                            [original] => Array
                                (
                                    [0] => https://convalsd.net/wp-content/uploads/sites/8/2023/01/1st-website-750x750-1.jpg
                                    [1] => 750
                                    [2] => 750
                                    [3] => 
                                )

                            [medium] => Array
                                (
                                    [0] => https://convalsd.net/wp-content/uploads/sites/8/2023/01/1st-website-750x750-1-300x300.jpg
                                    [1] => 300
                                    [2] => 300
                                    [3] => 1
                                )

                            [thumbnail] => Array
                                (
                                    [0] => https://convalsd.net/wp-content/uploads/sites/8/2023/01/1st-website-750x750-1-150x150.jpg
                                    [1] => 150
                                    [2] => 150
                                    [3] => 1
                                )

                            [news-thumb] => Array
                                (
                                    [0] => https://convalsd.net/wp-content/uploads/sites/8/2023/01/1st-website-750x750-1-270x270.jpg
                                    [1] => 270
                                    [2] => 270
                                    [3] => 1
                                )

                            [homepage-slide] => Array
                                (
                                    [0] => https://convalsd.net/wp-content/uploads/sites/8/2023/01/1st-website-750x750-1-750x720.jpg
                                    [1] => 750
                                    [2] => 720
                                    [3] => 1
                                )

                        )

                    [qms_post_content_image] => 0
                    [qms_post_excerpt] => 

1st grader working on number sense using a dice game.


                    [site_name] => Hancock Elementary School
                    [school_color] => #156234
                    [qms_source] => hes
                )

            [43] => WP_Post Object
                (
                    [ID] => 2725
                    [post_author] => 309
                    [post_date] => 2023-01-07 15:03:35
                    [post_date_gmt] => 2023-01-07 20:03:35
                    [post_content] => 


Dear Pierce families,







We hope you have weathered this storm. We are ready to welcome students back to school tomorrow, March 17, 2023.  We will have a two hour delay and will follow our usual schedule for a delay, with arrival between 10:20-10:40 AM. 







Due to the continuing hazardous road conditions in many towns, there will be some significant changes to bus routes.  In many cases, buses can only travel on main roads; therefore, families will need to transport their children to the identified bus pick-up/drop-off locations, which can be found below as well as on the Conval district website and social media sites. Any student who cannot be transported to school by families or to the designated bus pick-up/drop-off locations will be considered absent excused. 







Bennington/Pierce Bus Stops






Bus 20 - 10:15 AM

pick up along Rte. 202 from Ross Rd to the center of town.
Pick up along Rte. 31 to Mountain Rd
Bus 6 - 10:15 AM

pick up along Rte. 47 from Onset to Pierce School
Please contact the bus company by phone at (603) 924-9211 for any questions regarding the routes, if you have other questions or concerns please reach out to me.

Warmest regards,

Beth Gibney

Principal

[post_title] => Return to School Information, March 17th 2023 [post_excerpt] => [post_status] => publish [comment_status] => closed [ping_status] => open [post_password] => [post_name] => title-1-literacy-night [to_ping] => [pinged] => [post_modified] => 2023-03-16 18:11:22 [post_modified_gmt] => 2023-03-16 22:11:22 [post_content_filtered] => [post_parent] => 0 [guid] => https://bes.convalsd.net/?p=2725 [menu_order] => 0 [post_type] => post [post_mime_type] => [comment_count] => 0 [filter] => raw [qms_post_link] => https://bes.convalsd.net/2023/01/07/title-1-literacy-night/ [qms_post_featured_image] => Array ( [original] => Array ( [0] => https://convalsd.net/wp-content/uploads/sites/5/2023/03/2-hour-delayed-start1024_1.jpg [1] => 768 [2] => 1024 [3] => ) [medium] => Array ( [0] => https://convalsd.net/wp-content/uploads/sites/5/2023/03/2-hour-delayed-start1024_1-225x300.jpg [1] => 225 [2] => 300 [3] => 1 ) [thumbnail] => Array ( [0] => https://convalsd.net/wp-content/uploads/sites/5/2023/03/2-hour-delayed-start1024_1-150x150.jpg [1] => 150 [2] => 150 [3] => 1 ) [news-thumb] => Array ( [0] => https://convalsd.net/wp-content/uploads/sites/5/2023/03/2-hour-delayed-start1024_1-203x270.jpg [1] => 203 [2] => 270 [3] => 1 ) [homepage-slide] => Array ( [0] => https://convalsd.net/wp-content/uploads/sites/5/2023/03/2-hour-delayed-start1024_1-768x720.jpg [1] => 768 [2] => 720 [3] => 1 ) ) [qms_post_content_image] => 0 [qms_post_excerpt] =>

Dear Pierce families,

We hope you have weathered this storm. We are ready to welcome students back to school tomorrow, March 17, 2023. We will have a two hour delay and will follow our usual schedule for a delay,

[site_name] => Pierce School [school_color] => #2673a9 [qms_source] => bes ) [44] => WP_Post Object ( [ID] => 2389 [post_author] => 309 [post_date] => 2023-01-07 12:53:52 [post_date_gmt] => 2023-01-07 17:53:52 [post_content] =>

Crazy 8s math club is back at FES, beginning Monday, January 9th and running for 8 weeks after school from 3:30 - 4:30. Permission forms were emailed home, please return the signed form to school in order to participate!

[post_title] => Crazy 8s Math Club [post_excerpt] => [post_status] => publish [comment_status] => closed [ping_status] => open [post_password] => [post_name] => crazy-8s-math-club [to_ping] => [pinged] => [post_modified] => 2023-02-18 16:29:44 [post_modified_gmt] => 2023-02-18 21:29:44 [post_content_filtered] => [post_parent] => 0 [guid] => https://fes.convalsd.net/?p=2389 [menu_order] => 0 [post_type] => post [post_mime_type] => [comment_count] => 0 [filter] => raw [qms_post_link] => https://fes.convalsd.net/2023/01/07/crazy-8s-math-club/ [qms_post_featured_image] => Array ( [original] => Array ( [0] => https://convalsd.net/wp-content/uploads/sites/6/2023/01/download.png [1] => 225 [2] => 225 [3] => ) [thumbnail] => Array ( [0] => https://convalsd.net/wp-content/uploads/sites/6/2023/01/download-150x150.png [1] => 150 [2] => 150 [3] => 1 ) ) [qms_post_content_image] => 0 [qms_post_excerpt] =>

Crazy 8s math club is back at FES, beginning Monday, January 9th and running for 8 weeks after school from 3:30 – 4:30. Permission forms were emailed home, please return the signed form to school in order to participate!

[site_name] => Francestown Elementary School [school_color] => #007f61 [qms_source] => fes ) [45] => WP_Post Object ( [ID] => 2722 [post_author] => 309 [post_date] => 2023-01-07 12:35:15 [post_date_gmt] => 2023-01-07 17:35:15 [post_content] =>

Sign your child up for the Pierce Read-A-Thon today. Local community members, family and businesses can sponsor the school or a specific child to help support reading! https://youtu.be/lm9ZqVcn-Yc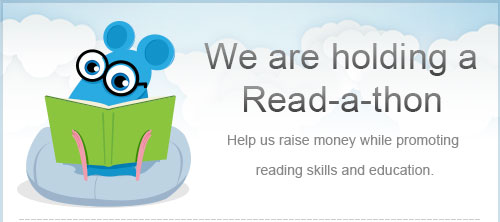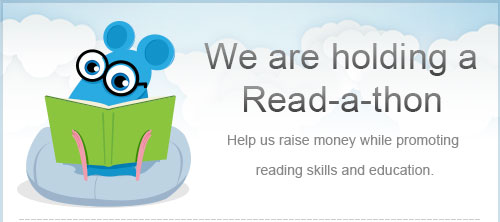 [qms_post_excerpt] =>

Sign your child up for the Pierce Read-A-Thon today. Local community members, family and businesses can sponsor the school or a specific child to help support reading! https://youtu.be/lm9ZqVcn-Yc

We will be starting on:
2023-02-25

The next community supper held at Pierce will be the night of January 12th at 5:30 PM. All are welcome!

[post_title] => Community Supper [post_excerpt] => [post_status] => publish [comment_status] => closed [ping_status] => open [post_password] => [post_name] => community-supper [to_ping] => [pinged] => [post_modified] => 2023-01-07 12:24:45 [post_modified_gmt] => 2023-01-07 17:24:45 [post_content_filtered] => [post_parent] => 0 [guid] => https://bes.convalsd.net/?p=2720 [menu_order] => 0 [post_type] => post [post_mime_type] => [comment_count] => 0 [filter] => raw [qms_post_link] => https://bes.convalsd.net/2023/01/07/community-supper/ [qms_post_featured_image] => Array ( [original] => Array ( [0] => https://convalsd.net/wp-content/uploads/sites/5/2023/01/community-supper.png [1] => 216 [2] => 234 [3] => ) [thumbnail] => Array ( [0] => https://convalsd.net/wp-content/uploads/sites/5/2023/01/community-supper-150x150.png [1] => 150 [2] => 150 [3] => 1 ) ) [qms_post_content_image] => 0 [qms_post_excerpt] =>

The next community supper held at Pierce will be the night of January 12th at 5:30 PM. All are welcome!

[site_name] => Pierce School [school_color] => #2673a9 [qms_source] => bes ) [47] => WP_Post Object ( [ID] => 2307 [post_author] => 9 [post_date] => 2022-12-22 21:57:00 [post_date_gmt] => 2022-12-23 02:57:00 [post_content] =>

Student working on reading skills.

[post_title] => Kindergarten [post_excerpt] => [post_status] => publish [comment_status] => closed [ping_status] => open [post_password] => [post_name] => hes-students-enjoy-holiday-crafts [to_ping] => [pinged] => [post_modified] => 2023-02-20 14:40:07 [post_modified_gmt] => 2023-02-20 19:40:07 [post_content_filtered] => [post_parent] => 0 [guid] => https://hes.convalsd.net/?p=2307 [menu_order] => 0 [post_type] => post [post_mime_type] => [comment_count] => 0 [filter] => raw [qms_post_link] => https://hes.convalsd.net/hes-students-enjoy-holiday-crafts/ [qms_post_featured_image] => Array ( [original] => Array ( [0] => https://convalsd.net/wp-content/uploads/sites/8/2022/12/K-website-scaled.jpg [1] => 2560 [2] => 2560 [3] => ) [medium] => Array ( [0] => https://convalsd.net/wp-content/uploads/sites/8/2022/12/K-website-300x300.jpg [1] => 300 [2] => 300 [3] => 1 ) [large] => Array ( [0] => https://convalsd.net/wp-content/uploads/sites/8/2022/12/K-website-1024x1024.jpg [1] => 1024 [2] => 1024 [3] => 1 ) [thumbnail] => Array ( [0] => https://convalsd.net/wp-content/uploads/sites/8/2022/12/K-website-150x150.jpg [1] => 150 [2] => 150 [3] => 1 ) [medium_large] => Array ( [0] => https://convalsd.net/wp-content/uploads/sites/8/2022/12/K-website-768x768.jpg [1] => 768 [2] => 768 [3] => 1 ) [1536x1536] => Array ( [0] => https://convalsd.net/wp-content/uploads/sites/8/2022/12/K-website-1536x1536.jpg [1] => 1536 [2] => 1536 [3] => 1 ) [2048x2048] => Array ( [0] => https://convalsd.net/wp-content/uploads/sites/8/2022/12/K-website-2048x2048.jpg [1] => 2048 [2] => 2048 [3] => 1 ) [news-thumb] => Array ( [0] => https://convalsd.net/wp-content/uploads/sites/8/2022/12/K-website-270x270.jpg [1] => 270 [2] => 270 [3] => 1 ) [homepage-slide] => Array ( [0] => https://convalsd.net/wp-content/uploads/sites/8/2022/12/K-website-1920x720.jpg [1] => 1920 [2] => 720 [3] => 1 ) ) [qms_post_content_image] => 0 [qms_post_excerpt] =>

Student working on reading skills.

[site_name] => Hancock Elementary School [school_color] => #156234 [qms_source] => hes ) [48] => WP_Post Object ( [ID] => 5798 [post_author] => 291 [post_date] => 2022-12-16 10:07:34 [post_date_gmt] => 2022-12-16 15:07:34 [post_content] =>

The tradition continues in 3rd grade as the students rehearse for their 50 Nifty performance!

[post_title] => Nifty Fifty [post_excerpt] => [post_status] => publish [comment_status] => closed [ping_status] => open [post_password] => [post_name] => making-ornaments [to_ping] => [pinged] => [post_modified] => 2023-01-20 13:27:33 [post_modified_gmt] => 2023-01-20 18:27:33 [post_content_filtered] => [post_parent] => 0 [guid] => https://pes.convalsd.net/?p=5798 [menu_order] => 0 [post_type] => post [post_mime_type] => [comment_count] => 0 [filter] => raw [qms_post_link] => https://pes.convalsd.net/2022/12/16/making-ornaments/ [qms_post_featured_image] => Array ( [original] => Array ( [0] => https://convalsd.net/wp-content/uploads/sites/10/2023/01/NiftyFifty-1.jpg [1] => 750 [2] => 750 [3] => ) [medium] => Array ( [0] => https://convalsd.net/wp-content/uploads/sites/10/2023/01/NiftyFifty-1-300x300.jpg [1] => 300 [2] => 300 [3] => 1 ) [thumbnail] => Array ( [0] => https://convalsd.net/wp-content/uploads/sites/10/2023/01/NiftyFifty-1-150x150.jpg [1] => 150 [2] => 150 [3] => 1 ) [news-thumb] => Array ( [0] => https://convalsd.net/wp-content/uploads/sites/10/2023/01/NiftyFifty-1-270x270.jpg [1] => 270 [2] => 270 [3] => 1 ) [homepage-slide] => Array ( [0] => https://convalsd.net/wp-content/uploads/sites/10/2023/01/NiftyFifty-1-750x720.jpg [1] => 750 [2] => 720 [3] => 1 ) ) [qms_post_content_image] => 0 [qms_post_excerpt] =>

The tradition continues in 3rd grade as the students rehearse for their 50 Nifty performance!

[site_name] => Peterborough Elementary School [school_color] => #2741aa [qms_source] => pes ) [49] => WP_Post Object ( [ID] => 5871 [post_author] => 291 [post_date] => 2022-12-16 10:07:34 [post_date_gmt] => 2022-12-16 15:07:34 [post_content] =>

Elementary students love STEM challenges. STEM stands for Science, Technology, Engineering, and Math. Recently, in Ms. Voorhees' and Mrs. Topping's class, 1st graders designed "bear dens" using marshmallows and toothpicks. The structures had to be free standing, not be attached to any surface, and not need human support to stay upright.

[post_title] => 1st Grade STEM [post_excerpt] => [post_status] => publish [comment_status] => closed [ping_status] => open [post_password] => [post_name] => making-ornaments-2 [to_ping] => [pinged] => [post_modified] => 2023-01-27 03:11:59 [post_modified_gmt] => 2023-01-27 08:11:59 [post_content_filtered] => [post_parent] => 0 [guid] => https://pes.convalsd.net/?p=5871 [menu_order] => 0 [post_type] => post [post_mime_type] => [comment_count] => 0 [filter] => raw [qms_post_link] => https://pes.convalsd.net/2022/12/16/making-ornaments-2/ [qms_post_featured_image] => Array ( [original] => Array ( [0] => https://convalsd.net/wp-content/uploads/sites/10/2022/12/stem-2-scaled.jpg [1] => 2560 [2] => 2137 [3] => ) [medium] => Array ( [0] => https://convalsd.net/wp-content/uploads/sites/10/2022/12/stem-2-300x250.jpg [1] => 300 [2] => 250 [3] => 1 ) [large] => Array ( [0] => https://convalsd.net/wp-content/uploads/sites/10/2022/12/stem-2-1024x855.jpg [1] => 1024 [2] => 855 [3] => 1 ) [thumbnail] => Array ( [0] => https://convalsd.net/wp-content/uploads/sites/10/2022/12/stem-2-150x150.jpg [1] => 150 [2] => 150 [3] => 1 ) [medium_large] => Array ( [0] => https://convalsd.net/wp-content/uploads/sites/10/2022/12/stem-2-768x641.jpg [1] => 768 [2] => 641 [3] => 1 ) [1536x1536] => Array ( [0] => https://convalsd.net/wp-content/uploads/sites/10/2022/12/stem-2-1536x1282.jpg [1] => 1536 [2] => 1282 [3] => 1 ) [2048x2048] => Array ( [0] => https://convalsd.net/wp-content/uploads/sites/10/2022/12/stem-2-2048x1710.jpg [1] => 2048 [2] => 1710 [3] => 1 ) [news-thumb] => Array ( [0] => https://convalsd.net/wp-content/uploads/sites/10/2022/12/stem-2-323x270.jpg [1] => 323 [2] => 270 [3] => 1 ) [homepage-slide] => Array ( [0] => https://convalsd.net/wp-content/uploads/sites/10/2022/12/stem-2-1920x720.jpg [1] => 1920 [2] => 720 [3] => 1 ) ) [qms_post_content_image] => 0 [qms_post_excerpt] =>

Elementary students love STEM challenges. STEM stands for Science, Technology, Engineering, and Math. Recently, in Ms. Voorhees' and Mrs. Topping's class, 1st graders designed "bear dens" using marshmallows and toothpicks.

[site_name] => Peterborough Elementary School [school_color] => #2741aa [qms_source] => pes ) [50] => WP_Post Object ( [ID] => 5790 [post_author] => 291 [post_date] => 2022-11-02 13:29:37 [post_date_gmt] => 2022-11-02 17:29:37 [post_content] =>

PES' facility dog, Charlie, was back in school on Thursday. Since it was Spirit Week, and the theme of the day was "Comfy-Cozy (PJ) Day", Charlie showed up in his pajamas! He visited students in classes and around the building. It is amazing how great the students are with him, and how great he is with them!

[post_title] => Puppy Love [post_excerpt] => [post_status] => publish [comment_status] => closed [ping_status] => open [post_password] => [post_name] => first-grade-team-2 [to_ping] => [pinged] => [post_modified] => 2023-02-20 09:56:28 [post_modified_gmt] => 2023-02-20 14:56:28 [post_content_filtered] => [post_parent] => 0 [guid] => https://pes.convalsd.net/?p=5790 [menu_order] => 0 [post_type] => post [post_mime_type] => [comment_count] => 0 [filter] => raw [qms_post_link] => https://pes.convalsd.net/2022/11/02/first-grade-team-2/ [qms_post_featured_image] => Array ( [original] => Array ( [0] => https://convalsd.net/wp-content/uploads/sites/10/2022/11/Charlie3.jpg [1] => 750 [2] => 750 [3] => ) [medium] => Array ( [0] => https://convalsd.net/wp-content/uploads/sites/10/2022/11/Charlie3-300x300.jpg [1] => 300 [2] => 300 [3] => 1 ) [thumbnail] => Array ( [0] => https://convalsd.net/wp-content/uploads/sites/10/2022/11/Charlie3-150x150.jpg [1] => 150 [2] => 150 [3] => 1 ) [news-thumb] => Array ( [0] => https://convalsd.net/wp-content/uploads/sites/10/2022/11/Charlie3-270x270.jpg [1] => 270 [2] => 270 [3] => 1 ) [homepage-slide] => Array ( [0] => https://convalsd.net/wp-content/uploads/sites/10/2022/11/Charlie3-750x720.jpg [1] => 750 [2] => 720 [3] => 1 ) ) [qms_post_content_image] => 0 [qms_post_excerpt] =>

PES' facility dog, Charlie, was back in school on Thursday. Since it was Spirit Week, and the theme of the day was "Comfy-Cozy (PJ) Day", Charlie showed up in his pajamas!

[site_name] => Peterborough Elementary School [school_color] => #2741aa [qms_source] => pes ) [51] => WP_Post Object ( [ID] => 5205 [post_author] => 9 [post_date] => 2022-11-02 10:52:20 [post_date_gmt] => 2022-11-02 14:52:20 [post_content] =>

Great Brook School's Maryanne Cullinan recently collaborated with colleagues from around the world and presented research at the Transformative Play Initiative Seminar that was held at Uppsala University in Gotland, Sweden. 

Cullinan, who has been teaching in ConVal since 2005, has been pursuing her Ph.D. at Lesley University and is focusing her research on role-playing games (RPG) as a way to maximize educational accessibility. Over the past year, she's collaborated with Rich Oxenham of Bath, England, who founded Hatchling Games and is the creator of the RPG Inspirisles.

Inspirisles is a completely original all-ages Tabletop RPG promoting storytelling, empathy and Deaf awareness with an emphasis on cooperation.

Inspirisles is designed to teach hearing students basic sign language and deaf awareness. Cullinan used the game as part of an elective course for seventh and eighth graders at Great Brook. Those students' experiences served as the subject for Cullinan and Oxenham's presentation highlighting the use of the game to build cultural awareness and teach American sign language to middle school students.

"Teachers need to be increasingly creative to meet the needs of students, who will need thinking skills as well as content in the real world," Cullinan said. "Roleplaying games are an academically understudied pedagogy, even though teachers have seen them do wonders with kids. It's amazing our little school can be part of research and journal articles that help forward the use of RPGs all over the world!"

In addition to her work with Inspirisles, Cullinan has been collaborating closely with Jennifer Genova, a middle school social studies teacher in Salem to develop a theoretical matrix meant to help educators select or create RPGs that maximize their students' social-emotional or academic development. Their shared work was the subject of a second presentation at last week's conference, which focused on analyzing RPGs and their use in educational settings.

"I am very proud of Maryanne's commitment to discovering creative ways to engage students in rigorous academics and cultural competency," Great Brook School Principal Kat Foecking said. "She is the kind of out-of-the-box thinker that drives educational innovation, which directly benefits our students." 
[post_title] => Cullinan Presents At International Conference In Sweden [post_excerpt] => [post_status] => publish [comment_status] => closed [ping_status] => open [post_password] => [post_name] => cullinan-presents-at-international-conference-in-sweden [to_ping] => [pinged] => [post_modified] => 2022-11-02 10:52:22 [post_modified_gmt] => 2022-11-02 14:52:22 [post_content_filtered] => [post_parent] => 0 [guid] => https://gbs.convalsd.net/?p=5205 [menu_order] => 0 [post_type] => post [post_mime_type] => [comment_count] => 0 [filter] => raw [qms_post_link] => https://gbs.convalsd.net/2022/11/02/cullinan-presents-at-international-conference-in-sweden/ [qms_post_featured_image] => Array ( [original] => Array ( [0] => https://convalsd.net/wp-content/uploads/sites/12/2022/11/Cullinan-2.jpg [1] => 750 [2] => 750 [3] => ) [medium] => Array ( [0] => https://convalsd.net/wp-content/uploads/sites/12/2022/11/Cullinan-2-300x300.jpg [1] => 300 [2] => 300 [3] => 1 ) [thumbnail] => Array ( [0] => https://convalsd.net/wp-content/uploads/sites/12/2022/11/Cullinan-2-150x150.jpg [1] => 150 [2] => 150 [3] => 1 ) [news-thumb] => Array ( [0] => https://convalsd.net/wp-content/uploads/sites/12/2022/11/Cullinan-2-270x270.jpg [1] => 270 [2] => 270 [3] => 1 ) [homepage-slide] => Array ( [0] => https://convalsd.net/wp-content/uploads/sites/12/2022/11/Cullinan-2-750x720.jpg [1] => 750 [2] => 720 [3] => 1 ) ) [qms_post_content_image] =>
[qms_post_excerpt] =>

Great Brook School's Maryanne Cullinan recently collaborated with colleagues from around the world and presented research at the Transformative Play Initiative Seminar that was held at Uppsala University in Gotland,

[site_name] => Great Brook School [school_color] => #900701 [qms_source] => gbs ) ) [post_count] => 52 [current_post] => -1 [in_the_loop] => [post] => [comments] => [comment_count] => 0 [current_comment] => -1 [comment] => [found_posts] => 52 [max_num_pages] => 0 [max_num_comment_pages] => 0 [is_single] => [is_preview] => [is_page] => [is_archive] => [is_date] => [is_year] => [is_month] => [is_day] => [is_time] => [is_author] => [is_category] => [is_tag] => [is_tax] => [is_search] => [is_feed] => [is_comment_feed] => [is_trackback] => [is_home] => [is_privacy_policy] => [is_404] => [is_embed] => [is_paged] => [is_admin] => [is_attachment] => [is_singular] => [is_robots] => [is_favicon] => [is_posts_page] => [is_post_type_archive] => [query_vars_hash:WP_Query:private] => [query_vars_changed:WP_Query:private] => 1 [thumbnails_cached] => [allow_query_attachment_by_filename:protected] => [stopwords:WP_Query:private] => [compat_fields:WP_Query:private] => Array ( [0] => query_vars_hash [1] => query_vars_changed ) [compat_methods:WP_Query:private] => Array ( [0] => init_query_flags [1] => parse_tax_query ) [qms_queried_domains] => Array ( [convalsd] => Contoocook Valley School District [cvhs] => ConVal Regional High School [schoolboard] => ConVal School Board [aes] => Antrim Elementary School [bes] => Pierce School [fes] => Francestown Elementary School [ges] => Greenfield Elementary School [hes] => Hancock Elementary School [dcs] => Dublin Consolidated School [pes] => Peterborough Elementary School [tes] => Temple Elementary School [gbs] => Great Brook School [sms] => South Meadow School ) )